What we have here is a superyacht that was designed to inspire. Its spacious decks, luxurious living arrangements, and exceptional power output make it ideal for relaxing cruising trips all over the world, but honestly, we would expect nothing less from Mangusta, which is an Overmarine Group Brand since 1985. The Mangusta Oceano 42 measures 141 feet in length, or just about 42 meters, and its unique three-deck design was envisioned by Maurizio Balducci.
Boasting a full-aluminum displacement, which is a first for this particular company, this yacht is as elegant as it is imposing, and since it is powered by a pair of MTU 12V 2000 M72 engines, it can reach a cruising speed of 11 knots while offering a generous range of 5,000 nm. The top speed is 15 knots, by the way.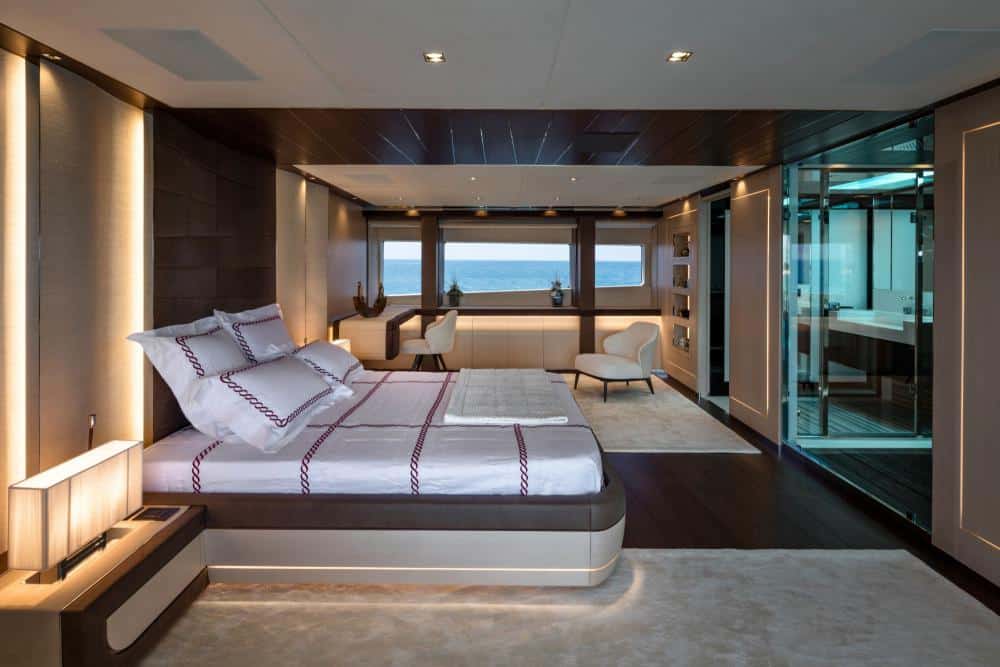 All that aside, it's time to have a look at some of its most important features, including the social U-shape area, the open sunbathing deck space, and the bar. There's also a beach club and a bridge deck that comes with its own private breakfast area and wind-free zone, which offers perfect opportunities for relaxation. The foredeck is an open space that comprises an infinity pool and a series of large sun pads.
Accommodation-wise, there are two double cabins and two twin cabins for guests, while the owner benefits from his own lavish cabin. For the crew, the Mangusta Oceano 42 offers three twin cabins, and there's also a separate cabin reserved for the captain.