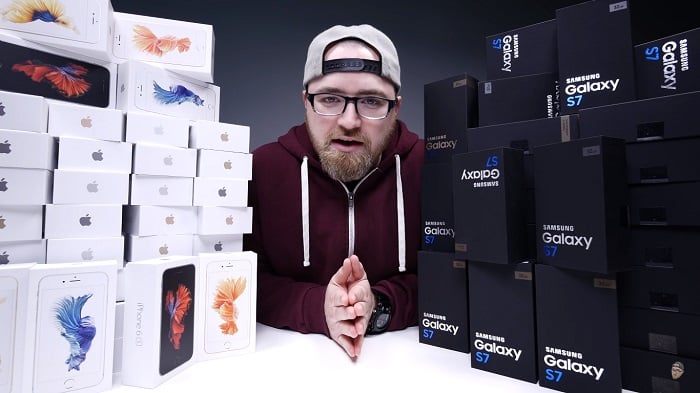 Lewis Hilsenteger – Online celebrity and tech reviewer.
There used to be a time when fame was linked directly to TV and radio appearances, but that's definitely not the case anymore. The internet changed everything, and those who were inspired enough to follow up on this trend are now in a very unique and privileged position as online celebrities, or digital stars if you will. Platforms such as YouTube and Twitch are giving vloggers and reviewers the unique opportunity to showcase their talents pretty much for free, and the potential reach can be millions if not billions of viewers.
That being said, not everyone is charismatic, talented, or likable enough to make it to the top. Let's not ignore the business aspect of things, as many YouTubers invest heavily in gear, publicity, and human resources in order to grow and reach even more people. Lewis Hilsenteger is perhaps one of the most successful YouTubers of all time, and Unbox Therapy will definitely be around for many more years to come, all thanks to his creative genius.
What do we know about Lewis Hilsenteger?
Well, we know that he was born on May 5, 1984, in Canada and that he attended the Toronto School of Art at some point before venturing into the world of social media and vlogging. He studied video editing, photography, and digital arts, but not much else is known about his personal life. He wears glasses, and it doesn't appear to be a fashion statement, and he is 5ft 6 inches or 1.68 m tall.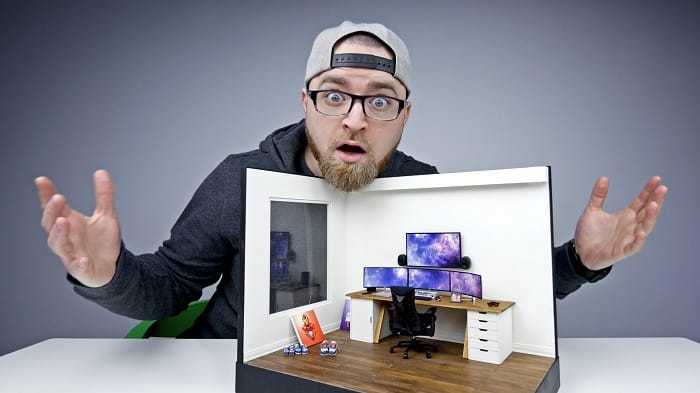 We know that he has a brother, but nobody really knows his name. Moreover, sources indicate that he is indeed married, but any details about his wife or other family members are very hard to come by. There's a very good reason behind this, and I'm sure that most famous YouTubers prefer to keep their personal lives separate from their online profiles. After all, when you reach millions of people with each and every video, it's not a good idea to divulge personal information.
So, Unbox Therapy?
Before he started his channel, Lou had his own shop where he focused on upgrading Apple computers. Through his interactions with his customers, he realized that many of the answers and solutions that he was providing on a daily basis could be explained quite well through videos. But anyone can just make a video of a product, right? He had to come up with a way to make the unboxing experience unique, and so he decided to shoot everything live in order to capture his unedited reaction every time. It worked, and it still works today.
The aptly-named Unbox Therapy YouTube channel was founded in December 2010 by Lewis Hilsenteger, and it currently boasts 13,1 million subscribers. On average, each video has between 2 to 4 million views, but some have reached 7 million, while others broke the barrier completely and gathered more than 70 million views.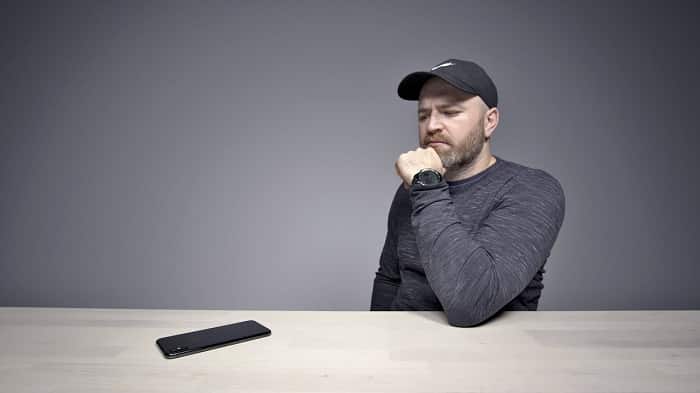 One of the most famous videos published on Unbox Therapy is the "iPhone 6 Plus Bend Test," which showcased the flimsiness of Apple's iPhone 6. That video has more than 71 million views at the time of writing, which just goes to show how big of a reach Unbox Therapy has. Shortly after he posted the video, the so-called "Bendgate" phenomenon took place.
In general, Lewis' relationship with Apple is a cold one, as he never shies away from pointing out any flaws or shortages in the brand's products. On a recent note, he wasn't invited to participate in Apple's keynote for the new iPhone XS and XS Max models, which prompted him to purchase every color option of the XS and XS Max himself in order to showcase them on the channel.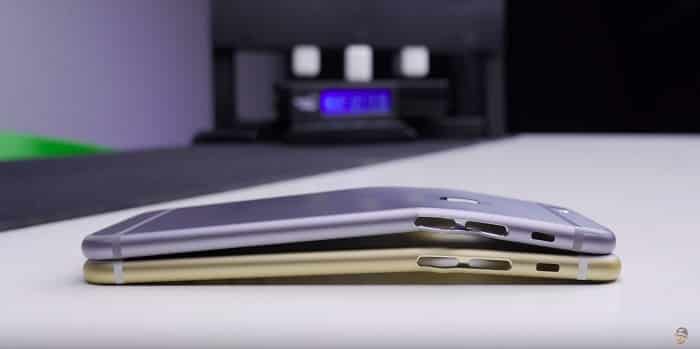 Aside from smartphones, the Unbox Therapy channel also presents unique and interesting gadgets, powerful laptops, expensive keyboards, unspillable cups, and pretty much anything that Lewis considers newsworthy.
Lewis Hilsenteger net worth.
As we mentioned before, Lewis is a very successful YouTuber, and having such an impressive reach has undoubtedly provided some very lucrative business opportunities with some of the world's most renowned tech brands. With a net worth of $4 million, Hilsenteger is one of the richest YouTubers right now, up there with the likes of Marques Brownlee and Linus Sebastian.
How does he make his money? There are plenty of ways to make money online, particularly when you have your own successful platform. In Lewis' case, he probably takes on quite a few sponsorship deals, and since all of his videos appear to be monetized, YouTube ads likely play a key role in his finances as well.
Social Media presence.
Apart from YouTube, Lewis is also present on Twitter, where he enjoys a follower base of 2 million people. On Instagram, he has 1.7 million followers, and he shows off high-quality pictures and videos of the latest reviewed products. There's also an official Facebook page available for Unbox Therapy, as well as an official website, which you can find right here.
A final note.
Once you become successful, it becomes increasingly difficult to remain objective and tell the full truth at all times. There's a disturbing trend with YouTubers these days, where they'll review a certain product only to accentuate their qualities without lingering too much on their flaws. That's not to say that they provide inaccurate information, but they'd just rather focus on the good stuff in order to make sure that they'll be able to work with that brand again in the future.
With Lou and Unbox Therapy, this doesn't really seem to be the case. Some of his videos are obviously sponsored, while others are not. But with each and every one of them, it genuinely looks like the host is "telling it like it is" in an effort to inform his viewers and protect their interests.
At any rate, if you'd like to keep up with Lewis Hilsenteger and his famous channel, you can find him on YouTube right here.