Many would agree that proposing is one of the most important moments in any man's life, and while some might feel that the act itself should be spontaneous and natural, some go to great lengths in order to plan their proposal to the smallest detail. Choosing a perfect engagement ring is obviously a very important part of this planning process, but there's really not that much to it as long as you keep in mind that there's no substitute for a lavish diamond.
Jared Diamond Engagement Rings.
Speaking of lavish diamonds, Jared Jewelry boasts a remarkable collection of diamond-studded engagement rings that would definitely increase your odds of turning your girlfriend into your fiancée. The Jared Jewelry selection is vast and includes products for every pocket and for every taste.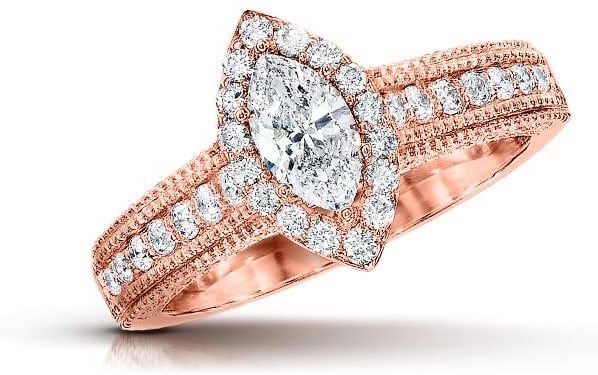 This means that whether you'll want to keep things simple and go for a diamond solitaire or sweep her off her feet with a multiple diamonds option, you'll definitely find something to your liking.  As far as pricing is concerned, if your pockets are a bit empty, you'll be glad to know that for just $90 you could go home with a remarkable White Sapphire ring made out of sterling silver which flaunts diamond adornments of 1/20 karats.


If you want to spend big, you could choose the extravagant $4,300 Diamond Bridal Set that's made out of 14K white gold and boasts diamond decorations that weigh between 1.37 to 1.44 karats. Whether you're looking for sterling silver, platinum or white gold pieces, the Jared Diamond Engagement rings would definitely meet and surpass all of your expectations.
If you're ready to pop the question, you can always just head over to the Jared Jewelry online store and pick the perfect ring. However, you should know that the company also retails fine watches and many other jewelry pieces such as bracelets, necklaces, earrings, and pendants, all of which feature impeccable quality and unmatched attention to detail.