Lamborghini enters the smartphone market
Why would a company renowned for its outstanding supercars want to enter the smartphone market anyway? For marketing purposes, if you ask us, but we shouldn't really jump to any conclusions just yet. From what we gather, the Lamborghini Alpha One is actually a very elegant and robust device, although its price tag of $2,450 might be a bit steep, if not completely unjustified.
Sure, you pay for branding, but is the Lamborghini badge really worth more than two grand? Available exclusively at London's Harrods, the Alpha One flaunts a superb design based on Italian handmade leather and a gold-plated stainless steel frame. Moreover, the device was built using the same liquid alloy found in many Lamborghini vehicles, which means that dents, scratches, corrosion, and chemicals won't harm it in any way.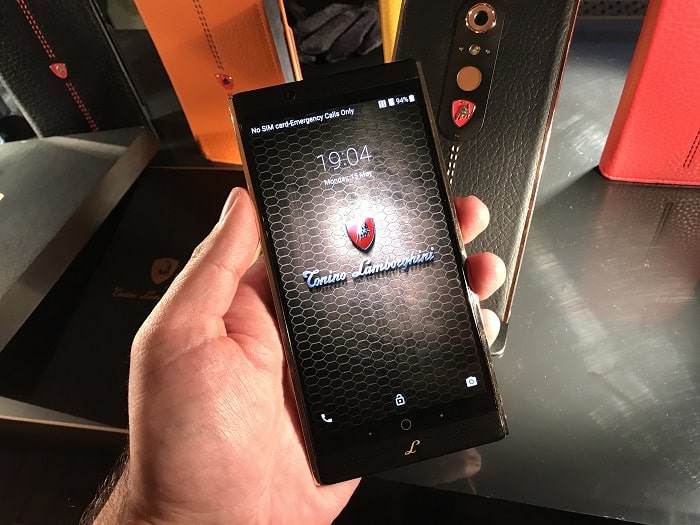 So it's durable and good-looking, but what about the specs?
Drawing a parallel to another luxury smartphone maker, Vertu, the Alpha One by Lamborghini is nothing to write home about when it comes to pure processing power. That said, the 5.5-inch WQHD, 2560×1440 display is not bad at all, but the Qualcomm Snapdragon 820 processor is not the powerhouse that it used to be. There's also an 8-megapixel front-facing camera, as well as a 20-megapixel rear-facing camera, a fingerprint scanner, dual SIM support, and a 3,250mAh battery.
In conclusion, this is one of the best-built, most elegant smartphones on the market right now, but it is definitely overshadowed performance-wise by conventional, cheaper offerings. If you ask us, buying an iPhone and decking it in lavish materials is probably a safer investment, but if you're a Lamborghini fan, you'll definitely be pleased with the Alpha One.