Invictus 370GT – a versatile and luxurious vessel.
We've covered quite a few massive yachts here on Luxefeed. However, it's time to take a closer look at a smaller vessel, but one that's impressive nonetheless. We'll give credit where credit is due: Invictus 370GT impressed us with its clean design, outstanding performance, and stylish interiors, but we were most impressed by its ability to meet multiple roles.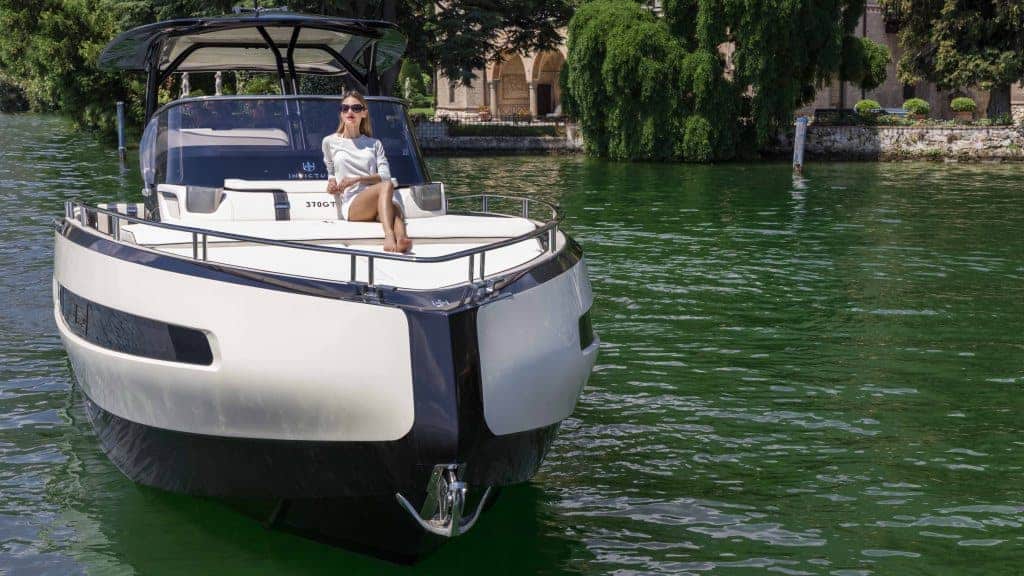 To clarify, this yacht saw the limelight for the first time in 2016 at the Cannes Yachting Festival. Even though it works just fine as a luxury vessel for casual cruising, Invictus 370GT can also fill the role of a chase boat or tender for a larger yacht.
Interior and exterior design.
Invictus 370GT bears the signature touch of Anna Fendi. As such, it features unique design motifs inspired by leather goods and customized travel cases. Since we're on the topic of interiors, the owner's cabin is of particular interest. That's because this particular space actually resembles a classic travel case. Bespoke tableware and a mirrored forward bulkhead with nickel elements somehow remind us of another one of Fendi's projects, the Villa Laetitia hotel.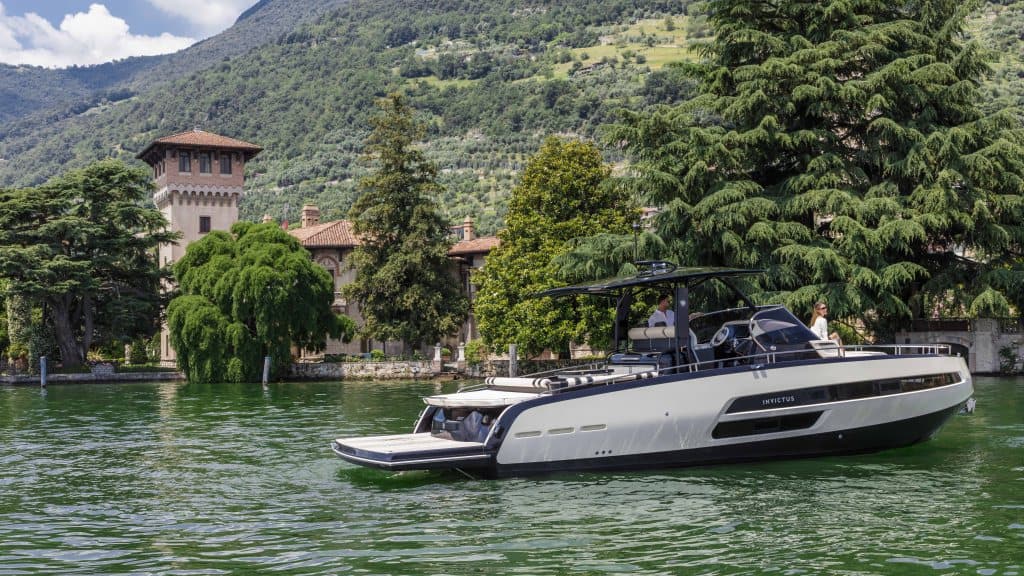 Exterior highlights comprise a reverse bow, ivory caulking, teak decks, and a stunningly beautiful sculpted hull. You'll find more information about this impressive yacht at Invictus.