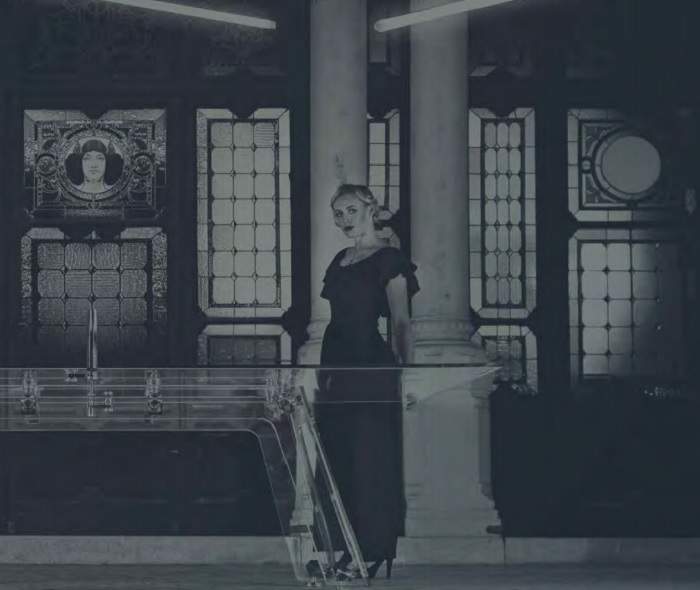 Has Impatia created the world's most luxurious ping-pong table?
It's not every day that we get to report on one of the world's most luxurious ping-pong tables, but since Impatia was so kind to share their new Lungolinea lineup with us, we just had to give it a closer look. Impatia is a Milan-based luxury design company that specializes in bespoke luxe gaming tables. The tables are manufactured with great attention to detail in Italy, and they include only the finest and most expensive materials.
Some of the company's most impressive products are named Tuttuno, Tocco, Unootto, Filotto, and Lungolinea. Today we're going to focus a bit on the Lungolinea ping-pong table, which is probably the most luxurious item of its kind in the world. This bespoke gaming table is as refined as they come, and it aims to reinvent the way we see ping-pong.
The Lungolinea ping-pong table.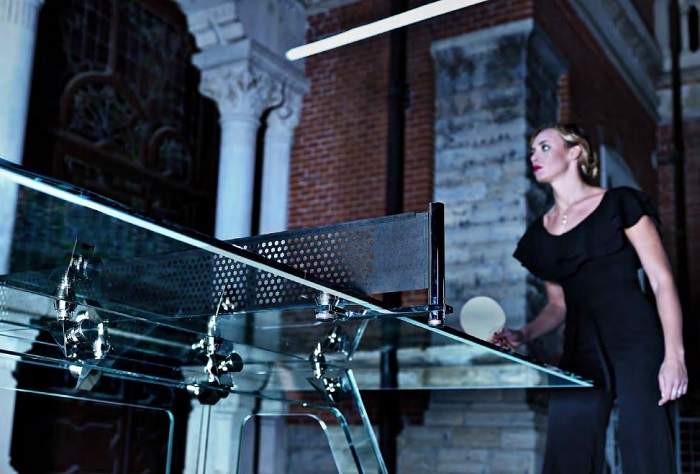 It definitely wasn't easy to reinvent a design that was born in the 18th century, but the result is sublime, to say the least. Created using crystal glass, the table is completely transparent, which is an intimidating prospect even for the most skilled ping-pong players. As part of the Calma e Gesso collection, Lungolinea was designed by Adriano design, a Torino-based company, and Impatia's own artisans. The table and the case come in crystal glass, while the various metal components flaunt an eye-catching polish.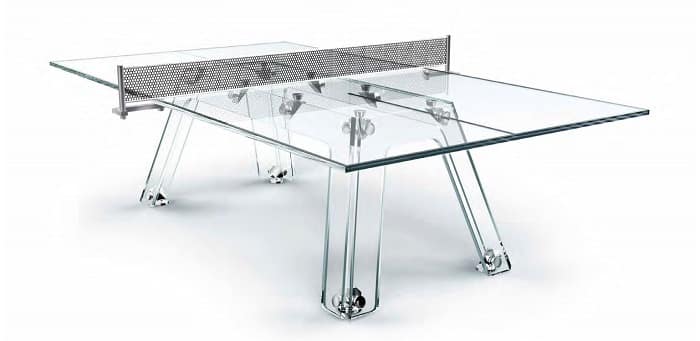 Apart from the table itself, the buyer also receives a series of accessories, such as one ping-pong net kit, 4 professional rackets, and 10 professional balls. Some of the components, such as the connecting joints, also impress with chrome or black chrome finishes for an extra touch of elegance.
There's a special gold version of Lungolinea available.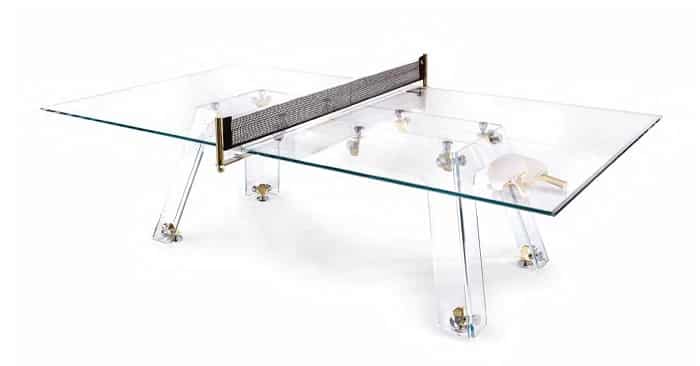 Those of you who really want to impress your ping-pong partner will definitely want to have a look at the luxurious 24k gold version of Lungolinea. This version is pretty much identical to the standard in terms of design, but its connecting joints and part of the net kit come in 24k gold or brushed gold.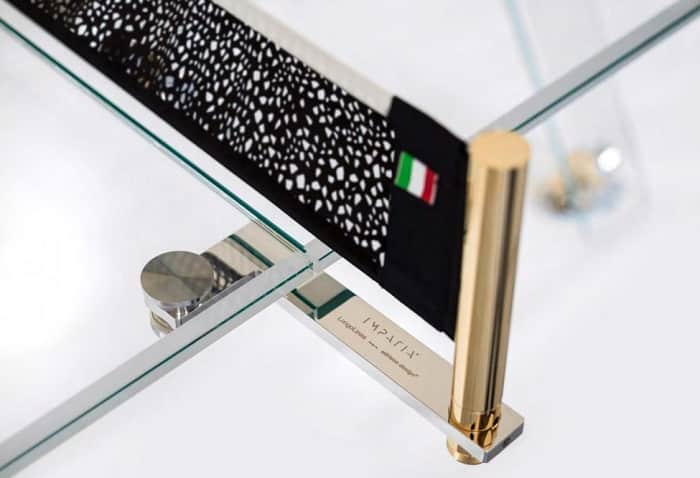 The table weighs in at 250 kg or 530 lbs, but the packaging is quite a bit heavier at 380 kg or 840 lbs. From what we've seen so far, Lungolinea has everything it takes to be considered the most luxurious ping-pong table in the world.
What about Lungolinea's price?
As far as pricing is concerned, the classic version would set you back somewhere at around $23,000, while the gold variant is a bit more expensive at $27,000. Not only the most luxurious, but Lungolinea is also shaping up to be the world's most expensive ping-pong table.
For more information, feel free to visit Impatia's own website.