Icon 4×4 celebrates its tenth anniversary.
Fans of classic Ford cars will surely have some opinions on the old Ford Bronco, mostly positive, we hope. While it was truly iconic in its time of glory between 1966 and 1997, it's hard to get your hands on one that's in perfect condition nowadays. Fortunately, you don't really have to, as a company named Icon 4×4 has been manufacturing their own versions of the classic Ford Bronco for quite a few years now. We're talking about the ICON BR Broncos, of course.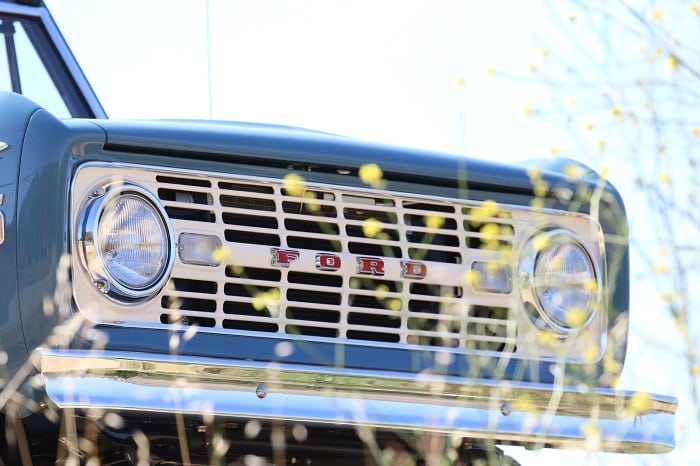 In order to celebrate its tenth anniversary, Icon 4×4 has decided to release the Old School Series Bronco. This model features the instantly recognizable Bronco design, as well as a plethora of high-end components. Blending classic aesthetics with contemporary parts, the car features a custom Art Morrison chassis, which supports a modern adjustable suspension system.
Technical details.
Each corner of the car flaunts 12-inch-travel Fox Racing coilovers. Then there's the custom set of Dynatrac Dana-based axles, which ensure geartrain capabilities for the 33-inch-tall BFGoodrich tires. When it comes to stopping power, four-wheel disc brakes keep everything in check. Fun fact: ICON worked with Brembo in order to design the rotors and calipers – an effort that materialized in a system based on 6-piston front calipers and 4-piston rear ones.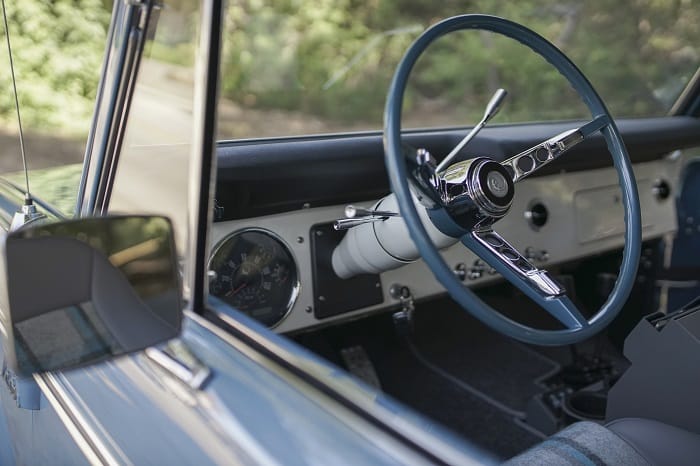 There's a clear need for all of this stopping power too, as the ICON BR Bronco boasts a 426-horsepower Ford 5.0L Coyote crate engine. Customers can choose from two available transmission models, namely the Aisin AX15 5-speed manual or Ford 4R75W 4-speed AOD.
What about the looks?
The Old School Series Bronco shares many similarities with the ICON BR Bronco when it comes to power and suspension. However, it definitely looks better. When he designed this unique anniversary model, ICON's founder, Jonathan Ward, drew inspiration from the Sport, Explorer, and Ranger trim levels originally offered by Ford. He picked the best parts of these trim options, and the result is something to write home about.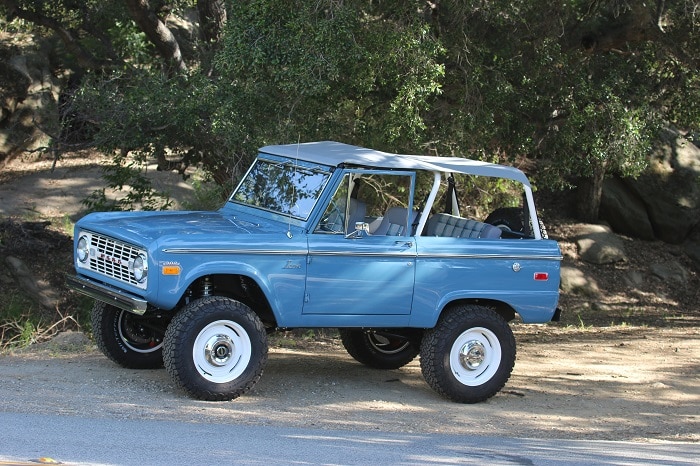 On the outside, we noticed the rain gutters and window surrounds, as well as the retro spare tire. We should also mention the modern LED lights, as well as the gloss paint that looks perfect from every angle.
The interior doesn't include any plastic, which is an achievement in itself. The most important part is that everything looks retro, but each component was created using reliable materials such as stainless steel, aluminum, and fabrics from the marine, aerospace, and even outdoor-furniture segment.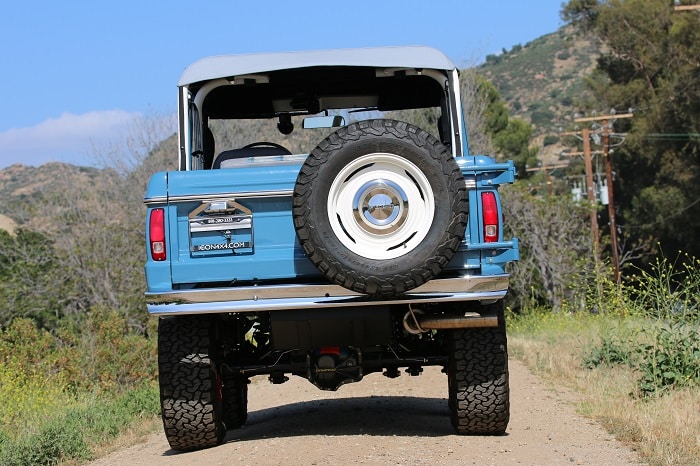 Jonathan Ward shared his own take on this exceptional Ford Bronco recreation:
"The idea here was to go far more retro. We've actually had some clients who love their ICONs but aren't prepared for the attention they receive. Ten years ago, we had to create a different aesthetic when we launched the brand with the BR Bronco and FJ Land Cruiser. Now we can afford ourselves the luxury to do something much more stock."
For more information about the Old School Series Bronco by Icon 4×4, feel free to visit the company's own website!