HYT, the Neuchâtel, Switzerland – based watchmaker is synonymous with creativity, uniqueness, and luxury, and that's not something that can be said about every company out there. Some brands decide to go with classic designs when it comes to their creations, but HYT's experts have always thought out of the box, and the results of their ingenuity are widely considered some of the best timepieces in the world.
The HYT H4 Neo.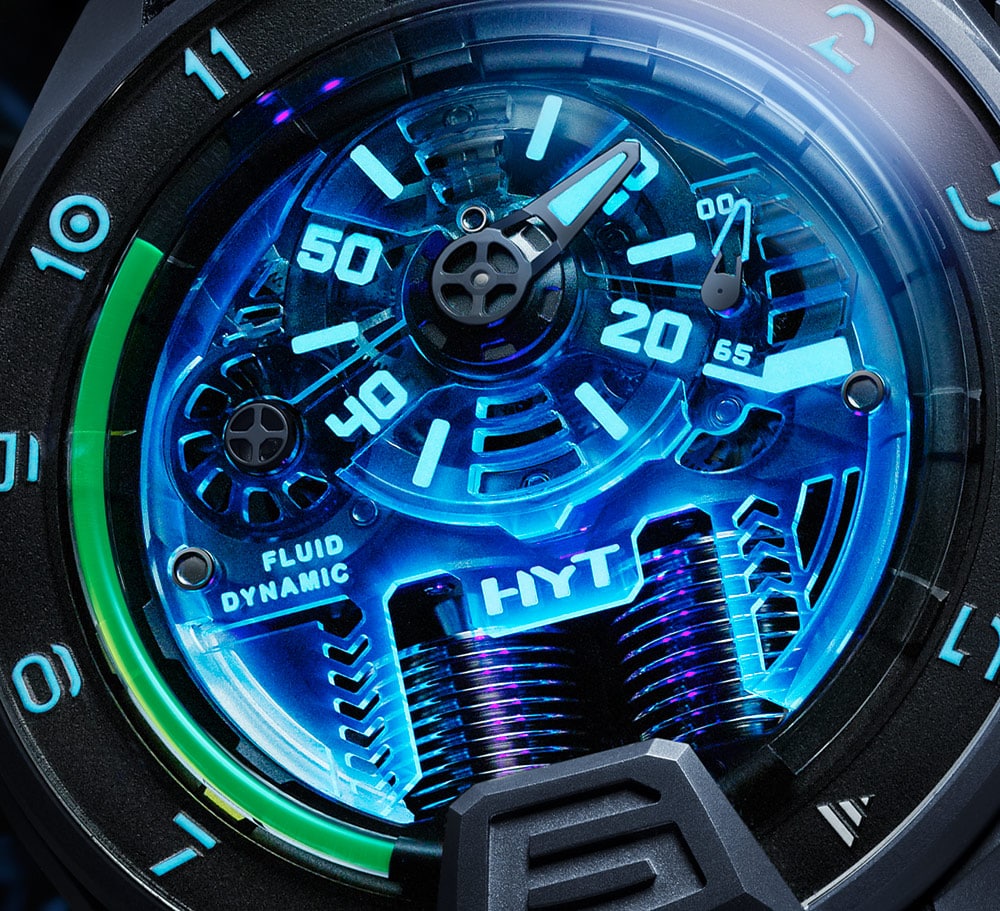 One of the latest masterpieces signed by HYT is the HYT H4 Neo, a glorious watch that was inspired in its design by the highly appreciated HYT H4 Metropolis. This piece stands out among its peers thanks to 2 purple LED lights located behind the 6 o'clock position, which animate the entire mechanism. The HYT H4 Neo boasts two crowns, with the second one transforming the wearer's touch into power by leveraging a micro-generator. This generator powers a pair of purple lights, which allows the user to tell the time in low-light conditions with exceptional ease.
The case, the caliber, and the price.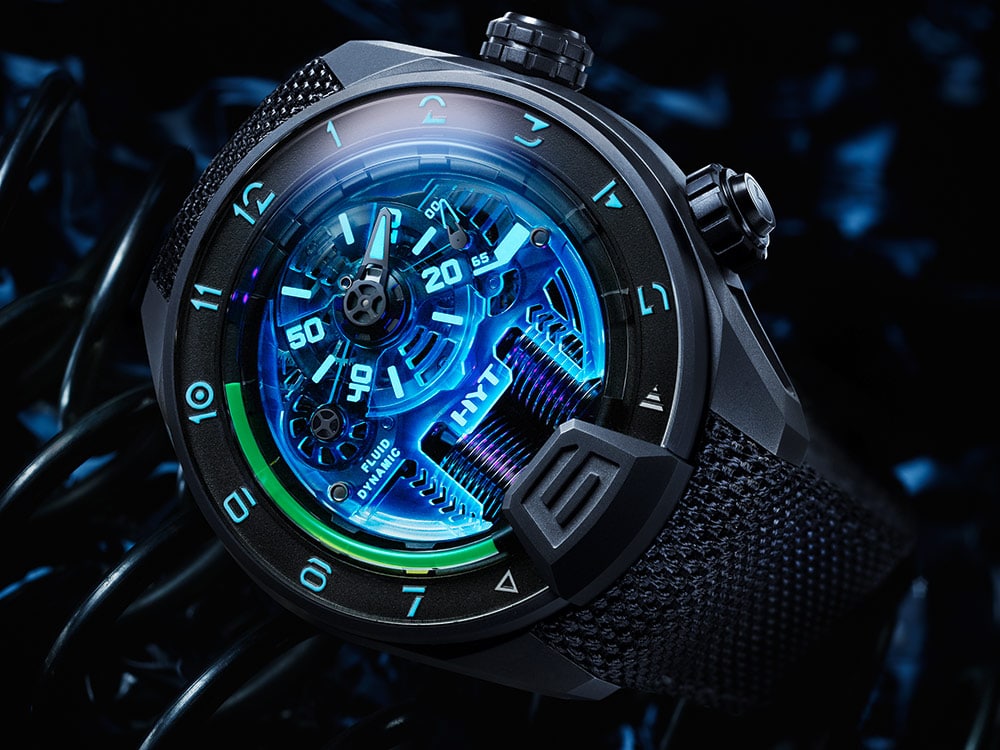 The case measures 51mm in diameter, and it features a curved sapphire crystal and a screw-down sapphire case-back. Inside, the caliber relies on the brand's signature micro-liquid technology, with the bespoke skeletonized movement being completely visible behind the transparent dial. The strap is definitely something to write home about, as it is completely water-resistant, fire-resistant, and hypoallergenic. Other highlights include a water resistance of 50 meters or 164 feet, a power reserve of 65 hours, and an enormous price tag of $95,000. It's also worth mentioning that the HYT H4 Neo will be limited to just 15 units worldwide, which means that we've just presented one of the most exclusive and sought-after HYT watches in existence.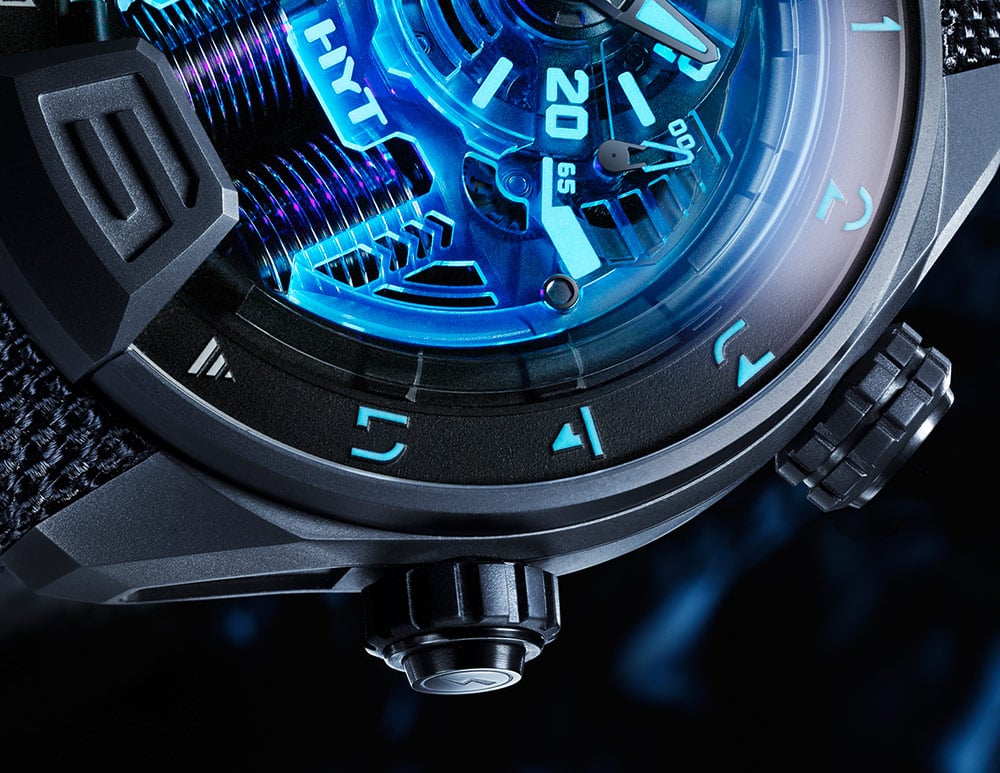 Last but not least, if you're looking for more information regarding this awesome watch, feel free to visit HYT's own website right here.