In preparation for the upcoming Baselworld 2017 event, Swiss watchmaker Hublot has decided to treat its fans with a selection of eye-catching colorways for its Spirit Of Big Bang Moonphase timepiece. The watch boasts a 42mm case, and it was previously available only in 18K King Gold and titanium variants.
Now, we're looking at four vibrant colorways in blue, purple, red and pink, each eye-catching and spectacular in its own way. According to Hublot, the colors were not chosen by chance: "indigo blue for denim lovers, bold purple for an ultraviolet look, vibrant orange for an upbeat take on time and bubblegum pink for a rose-tinted outlook." As for the 42 mm tonneau case, it showcases the unique architecture of the HUB1770 hand-wound skeleton movement, while the dial was created using an alloy of silicon dioxide and aluminum dioxide melted at extreme temperatures.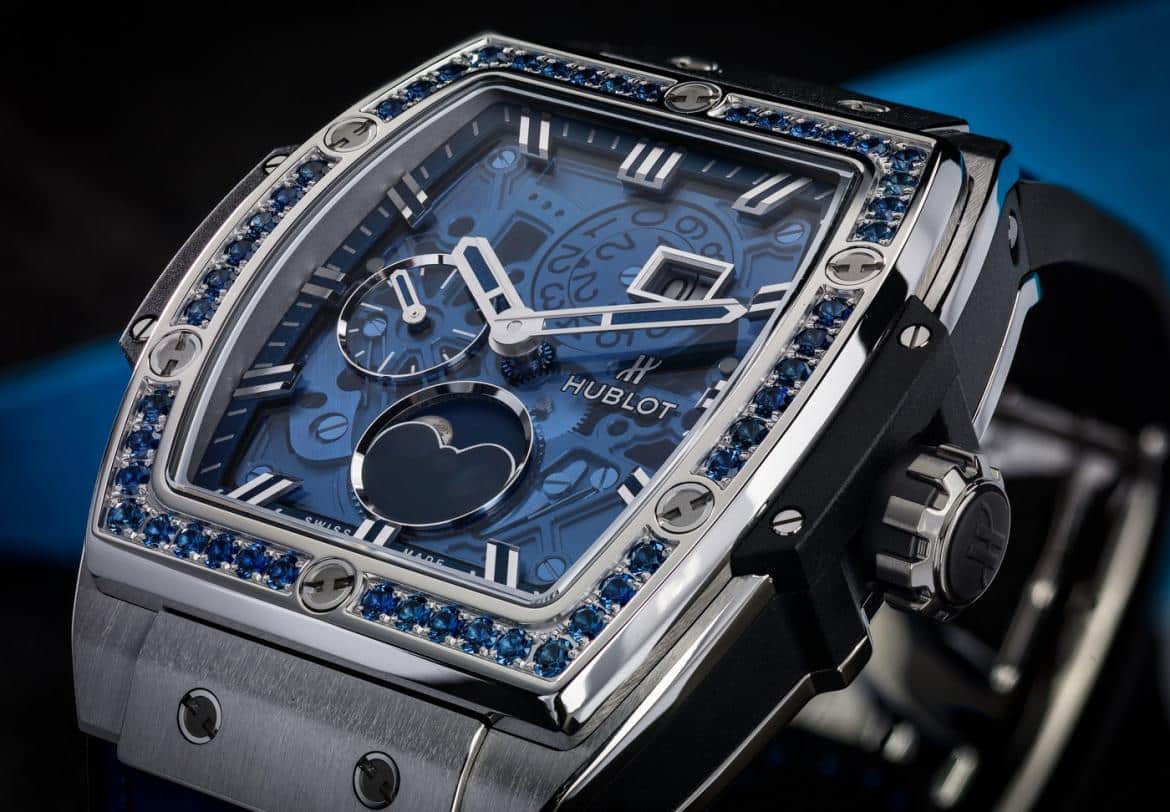 Moving on to the beautifully adorned bezel, it impresses with no less than 48 precious stones, which can be blue, pink, or orange sapphires, or amethysts. The Spirit of Big Bang Moonphase also comes with an alligator strap in matching colors, and it relies on a rather impressive 50-hour power reserve.
Make sure to keep up with Hublot and its exceptional timepiece collections by visiting the company's website right here!