How much would you be willing to spend on a swim dress?
Probably not that much, as swim dresses shouldn't really put that much strain on your bank account. Still, while most of them vary in price from $30 up to $500, there are some designer swimwear pieces out there that cost as much as an entire Maldives vacation. A fine example is this fabulous Adriana Degreas swim dress, which currently retails for $1,209 at Nancy Meyer.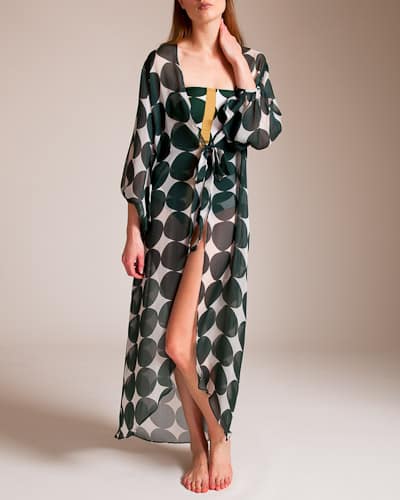 Granted, the piece stands out in a crowd due to its "long robe" design and interesting repeating pattern based on round shapes. Created in Brazil, the Adriana Degreas: Cacao Pois Midi Long Robe is one of the world's most expensive swim dresses, but there's a pretty good reason behind this price tag.
Material and branding.
The robe is 100% silk, which makes it incredibly luxurious right off the bat. It's also very comfortable to wear, and it's likely to boast some resilience as it meets the salty water and fine sands of the world's beaches. It's basically a light and airy open front kaftan which is ideal for pool sessions, beach escapes, or hotel lounging.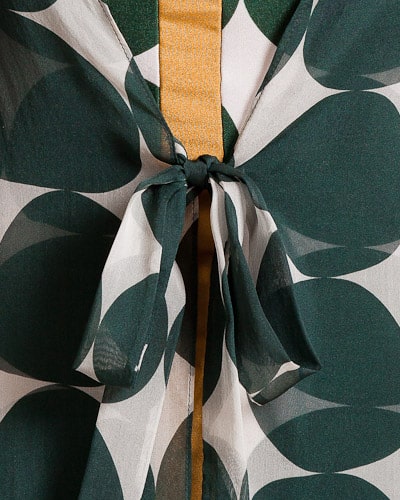 As part of the Adriana Degreas: Resort Collection, this swim dress was inspired by the roots of Brazilian culture, and it will always make its wearer stand out in a crowd. Adriana Degras has been designing fabulous Brazilian-inspired fashion pieces since 2001.
Nancy Meyer also retails other highly luxurious swim dresses, including an Emilio Pucci piece for $1,195, as well as an ETRO long dress for $1,180.