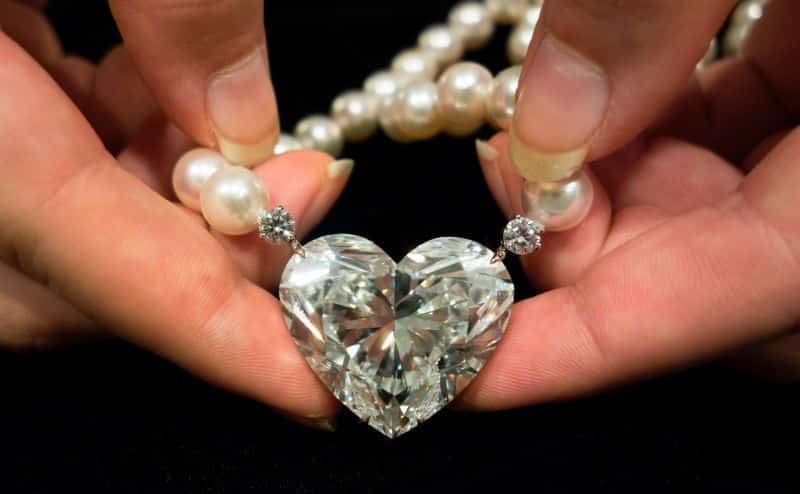 We're constantly hearing about some of the largest diamonds in the world and their ridiculously high price tags. To be fair, gems that are perfect in symmetry and polish deserve to cost as much as a luxury yacht. Today, we're going to tell you a bit about La Légende diamond – a lavish, heart-shaped wonder, that was recently sold for $15 million courtesy of the Christie's auction house.
The stone in question was rated by the Gemological Institute of America as a Type IIa, which is a testament to its purity. Type IIa diamonds are comprised entirely of carbon, and they contain absolutely no trace elements. Moreover, only 1 to 2% of all diamonds are worthy of this rating, which makes La Légende diamond incredibly sought after and cherished. The stone is no larger than a walnut, and it was designed with exceptional attention to detail by jewelry house Boehmer et Bassenge.
Accompanied by report no. 5171874150 dated 20 September 2016 from the GIA Gemological Institute of America stating that the 92.15 carat diamond is D color, Flawless clarity, with excellent polish and excellent symmetry; and a Diamond Type Classification letter stating that the diamond has been determined to be Type IIa.
The auction took place in Geneva, and while the $15 million price tag is undeniably high, it is actually quite close to the initial estimates.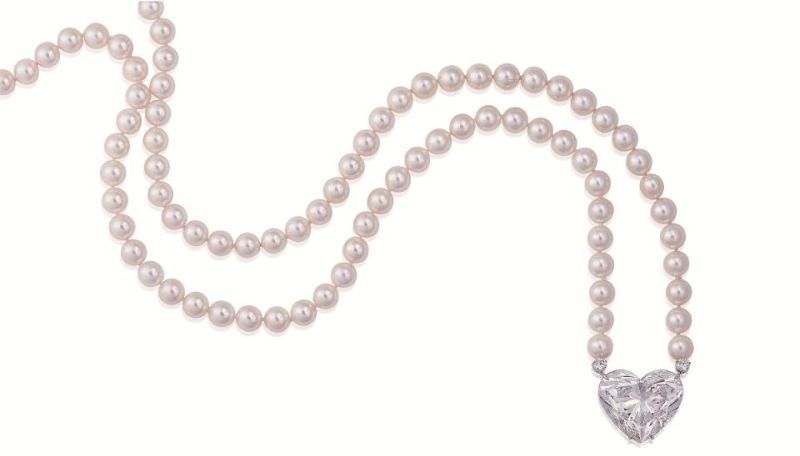 The 92.15-carat diamond is the centerpiece of a gorgeous necklace of cultured pearls. The previous record holder for the most expensive diamond sold at auction was a 56.15-carat heart-shaped diamond, which was purchased in 2011 for $10.9 million. It's going to be hard to beat La Légende's performance, but we're confident that an even pricier contender will make its appearance in a few years.