The Hadoro Samsung Galaxy S9 costs up to $4200.
The Samsung Galaxy S9 is definitely not as successful as its predecessor, the S8, as shown by the rather mediocre sales reported so far by the South Korean giant. This doesn't make it a bad smartphone, just not a particularly exciting one, especially since it doesn't bring much to the table except for an improved camera, stereo speakers, and a slightly better chipset. Doesn't mean you shouldn't buy one, though.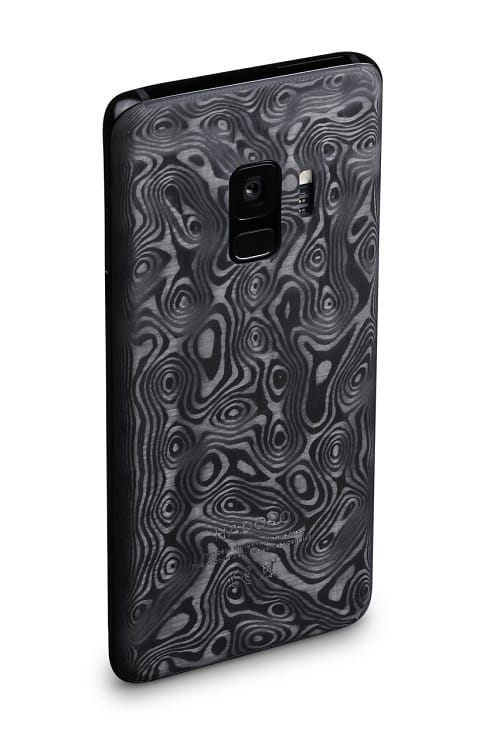 Hadoro Paris changes all of that thanks to an incredible aesthetic improvement for the S9. We're talking about the world's most expensive Samsung Galaxy S9 – a beautiful handset sporting a custom backplate. The standard S9 comes with a glass back, which not only looks good but also facilitates wireless charging. Now, thanks to Hadoro, the S9 features backplates made out of exotic or innovative materials.
What are Hadoro's offerings for the S9?
It's worth noting that we're not talking about a phone case or a skin here. The glass back has been removed completely and replaced with either alligator leather or Damascus carbon fiber. The most expensive offering is a custom black alligator piece, which costs €3600 or about $4200. There are also a few different colors options, such as a Navy Blue Alligator or Green Alligator.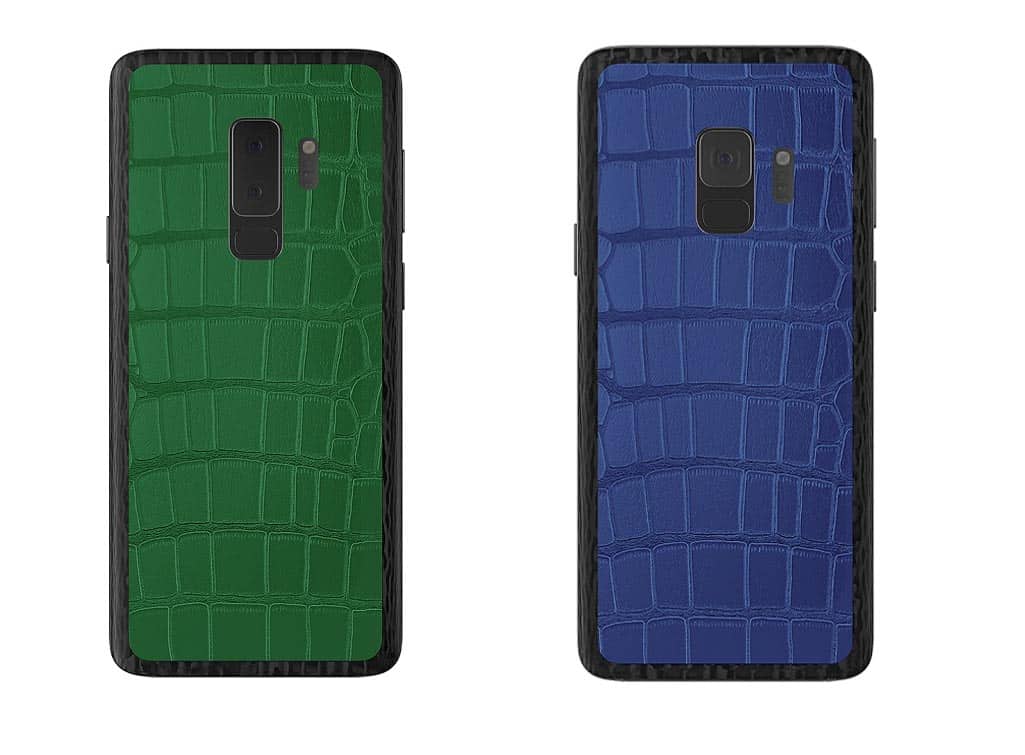 The Damascus Carbon Fiber variant might look similar to a DBrand skin, but it's actually a highly durable and intricately designed piece. Apart from replacing the backplate on the S9, Hadoro hasn't made any modifications to the phone's software or hardware. If you would like to purchase one of these special devices yourself, head over to the Hadoro website.
Also, you can watch Lou from Unbox Therapy as he shows off his very own special edition Hadoro Alligator S9.