Elvis Presley's private plane could be yours!
But do you really want to own it? If you're a diehard Elvis Presley fan, you'll definitely want to get your hands on the King's former possessions, but this one has a good chance to burn a hole in your pocket. You see, Elvis' 1962 Lockheed Jetstar played a key role in his legend, as he used this particular jet for both touring and personal leisure. However, the plane is in pretty bad shape right now, as it was largely abandoned for more than three decades.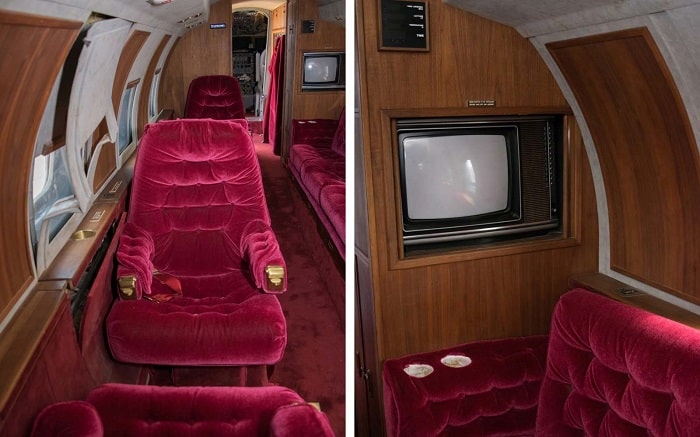 Last year, someone agreed to buy it at auction for no less than $430,000, but now, the current owner wants to get rid of it as well. Maybe he lost interest, or maybe he just doesn't want to invest in its restoration. Whatever the reason, it would be a shame for this unique piece of history to remain in such a bad shape.
The plane's condition.
Apparently, the owner did not make any changes to Elvis Presley's private plane, which means that it still flaunts its signature red velvet seats, red carpet, and gold-tone woodwork. It's also worth noting that the jet has no engine.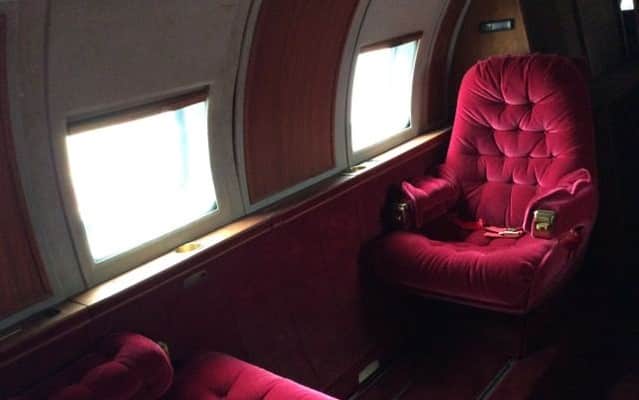 Just in case you want to have a closer look at Elvis Presley's private plane, head over to Iron Planet. The online auction site offers all FAA documents & invoices showing previous ownership by Elvis Presley. The auction will end soon, so you better act quick and place an offer before this chance goes away.