Montegrappa, which is a renowned Italian luxury brand, has joined up with a Polish company named Wealth Solutions in order to create one of the most beautiful, luxurious, and elegant fountain pens in the world. The pen in question comes with a mind-boggling price tag of $18,000, but as you're about to find out, that price is actually fully justified by the presence of a 275-year-old rare cognac.
That's right, the Gautier Cognac Fountain Pen holds a drop of the delicious spirit in a special capsule located on the cap, but apart from this unique feat, the body and the cap were made out of pure oak wood and showcase some incredibly beautiful grapevine motifs. Available in a gold version for men, and in sterling silver for both sexes, the product will be limited to just 10 and 100 pieces respectively, with the gold version featuring the price tag that we mentioned above. As for the silver variant, it costs "just" $5,904, which is still quite a lot by conventional standards.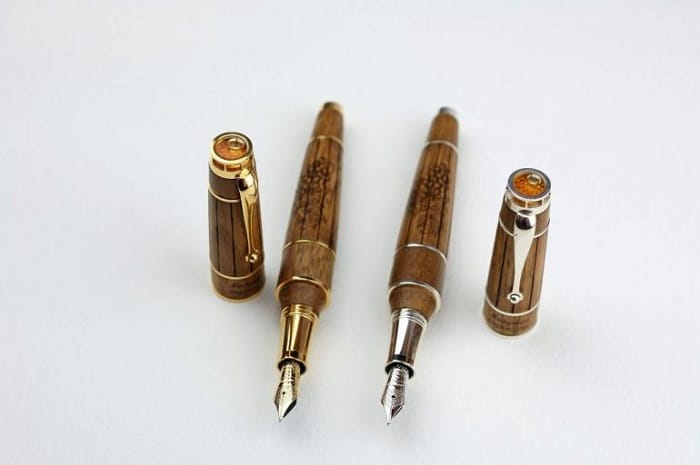 Wealth Solutions managed to sell a gold version of the pen at a liquor auction organized by Bonhams Fine Art Auctioneers & Valuers in NYC. The luxurious Montegrappa item was accompanied by a 1796 bottle of cognac, and it allowed to company to score the prestigious title for the oldest cognac sold at a public auction to-date.