It's not at all difficult to find a decent Bluetooth speaker nowadays. After all, even the cheap ones are able to deliver a decent listening experience. However, build quality is a completely different story.
You'd be hard-pressed to find a Bluetooth speaker that can withstand the elements, especially if you're not looking for the most expensive offerings. The good news is that someone went ahead and manufactured a very durable and completely portable piece of audio tech.
We're talking about DemerBox
DemerBox is one of the most adventure-ready speakers out there. Some would even go as far as to call it completely indestructible. This all-weather wireless boombox was constructed using a Pelican brand case, meaning that you can drop it from incredible heights without worrying about its safety. It is also completely weather-proof and water-resistant.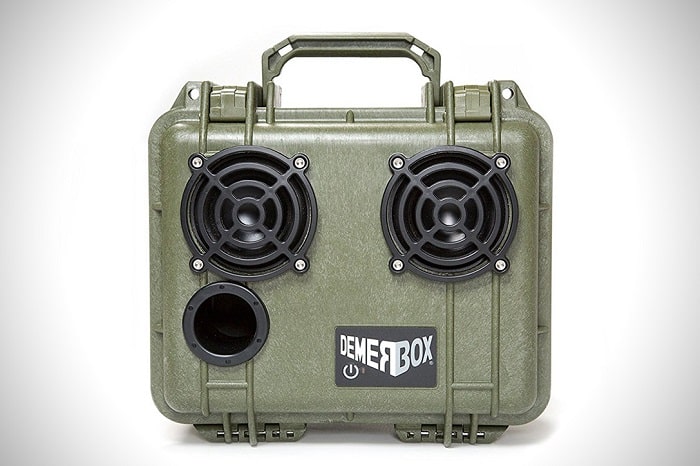 Apart from its outstanding durability, DemerBox checks all the right boxes as far as audio quality is concerned. It boasts a range of 100 feet and a battery life of 50 hours. It has some space for storage too, all thanks to some extra space inside the case. Pricing starts off at $399, which definitely reflects the DemerBox's quality and attention to detail.
It's not the cheapest wireless boombox out there, but definitely the most reliable.