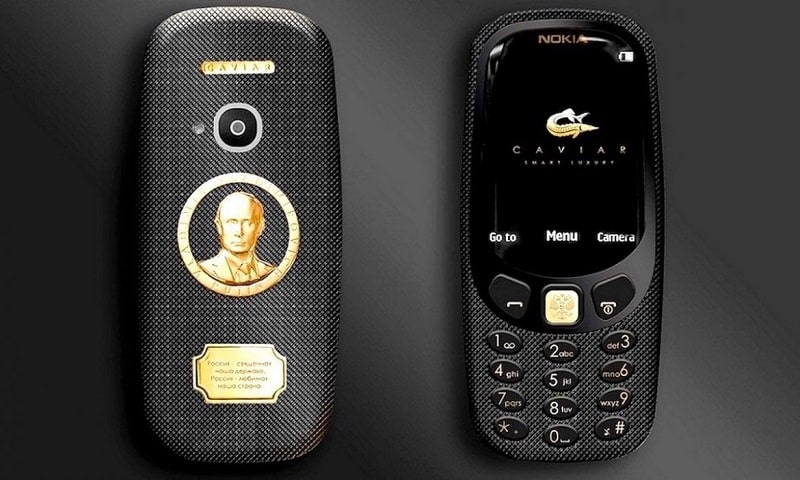 Nokia recently launched a brand new version of its iconic 3310 mobile phone, which features improved aesthetics, a relatively large screen, and a few other modern features that will probably allow it to bring in quite a few sales. However, the standard version of the 3310 is not exactly something to write home about from a luxury point of view, which is why a company named Caviar has decided to release a special version inspired by none other than the current President of the Russian Federation, Vladimir Putin.
The Nokia 3310 Putin Edition by Caviar was dubbed Supremo Putin, and it is truly a fitting tribute to "the greatest Russian President of all time." The back side of the phone boasts a Renaissance-inspired gold portrait of the man himself, as well as hand-engraved lines borrowed from the Russian national anthem. Furthermore, the buttons and other elements come in gold and titanium plating, which is sealed in using Double Electroplated technology. Supremo Putin will be delivered to its lucky owners in a special varnished wooden box complemented by touches of black velvet.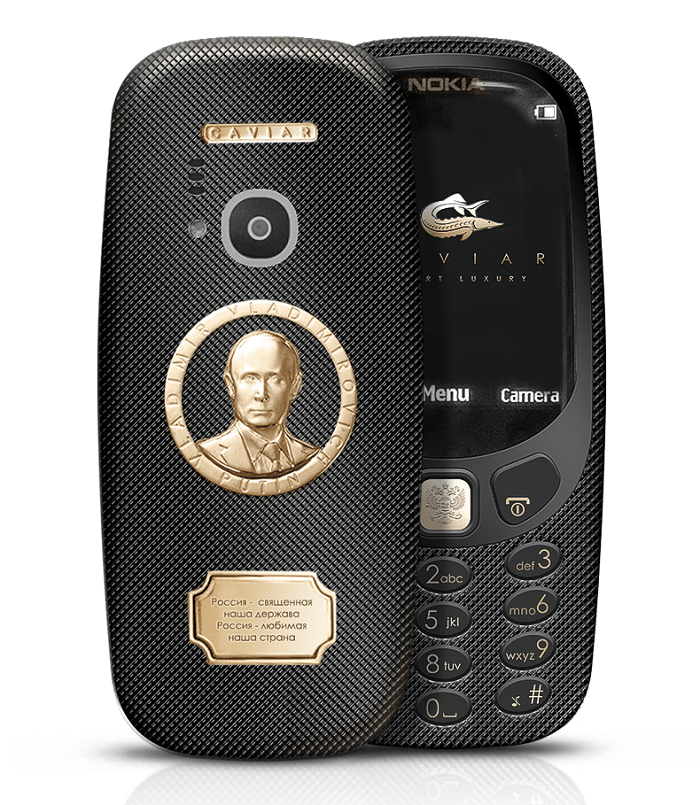 As far as pricing is concerned, having a Putin-engraved Nokia 3310 will set you back $1700, which is definitely a bump from the phone's original price tag of about $50. Still, if you would like to pre-order this luxurious albeit bizarre device, you can head over to Caviar's own website right here.