Just in case you're not too familiar with ColorWare, we'll tell you that this particular company specializes in beautifying ordinary gadgets by drenching them in lavish gold and precious stones. The latest item to receive the brand's 24K gold treatment is the Bose QuietComfort 35 – a fantastic pair of wireless headphones that flaunts Bluetooth connectivity and built-in noise cancellation technologies.
As with each ColorWare makeover, the headphones were disassembled, cleaned, masked and painted, and the end result is a lavish 24K gold avatar with luxe plating on the exterior and a matte black finish on the interior. As far as pricing goes, an original pair of Bose QuietComfort 35 headphones would set you back $350, while the gold-plated version from ColorWare costs about $749. The headphones can be ordered from the company's own website, and they are usually shipped to their new owners in about two weeks. The thing is, this gold-plated version is limited to just 50 units, which means that you should act fast if you want to grab a pair.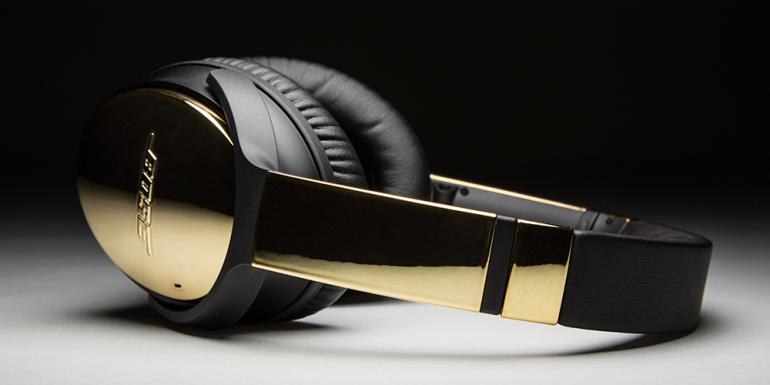 Below you will find a complete list of specifications for this product.
Only 50 available in the series
Outer Brackets, Outer Headbands, and Domes are all coated in 24k Gold
Up to 20 hours of wireless listening per charge
Significant noise cancellation
Deep, powerful sound
Control your music and your calls
Lightweight around-ear fit
Comes in original packaging
ColorWare Warranty