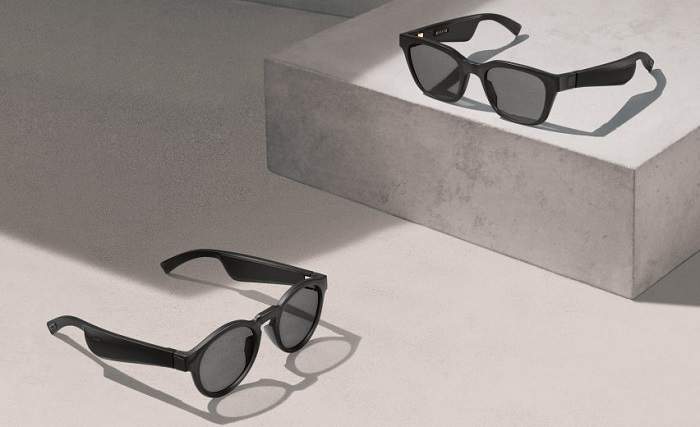 Bose's Frames sunglasses can change the way we enjoy music.
Who would have thought that Bose would someday manage to bridge the gap between fashion, practicality, and audiophilism? While it's true that Bose is one of the world's most respected brands when it comes to audio equipment, the name didn't have much pull in the world of accessories, at least not until recently. With the Bose Frames sunglasses, the company offers a new way to enjoy music. A subtle, stylish, almost secretive way.
Still, we should make one thing clear: while the Frames sunglasses are perfectly capable of replacing a standard pair of headphones, they won't be able to go toe-to-toe with a proper, premium pair. Surely, nobody would expect them to anyway, as the speakers embedded into the product's frames are quite small for obvious design-related reasons.
The Bose Frames and Augmented Reality.
Some might say that these "headphone glasses" are nothing more than a gimmick, and we've seen plenty of those popping up on the market lately only to fail a few months after their launch. In order to make sure that the Frames are successful, Bose has decided to integrate them into their Augmented Reality (AR) platform, which offers significant practical advantages for the wearer.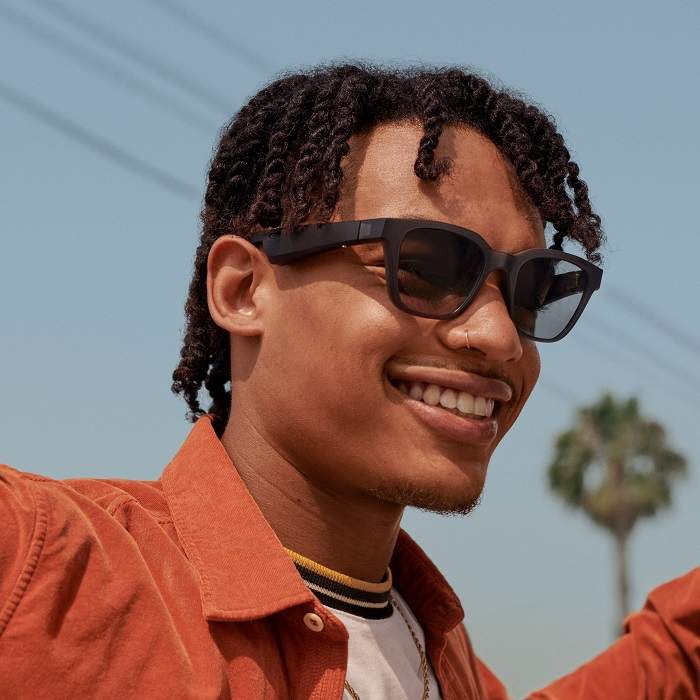 For example, the Frames can sync up to your smartphone and provide access to your contacts, notifications, and the web. This opens up a whole new set of possibilities, and sound-based augmented reality certainly sounds promising. As opposed to Google's own visual-based AR, Bose's solution will rely exclusively on sound. Bose Frames director Mehul Trivedi explained the concept further:
"Bose Frames are both revolutionary and practical. They look and act like classic sunglasses — until you turn them on. And then you're connected to your phone, contacts, the web, and all its audible content, just like headphones."
Design, price, and availability.
The Bose Frames will come out in January 2019, and shortly after, the company is expected to fully launch its first AR experience. Further up the road in March, Bose will offer a series of updates at SXSW, and we'll be sure to keep you in the loop as we find out more. The Bose AR Platform was designed to make the wearer's life easier, whether we're talking about travel aid, fitness, entertainment, learning, and even gaming.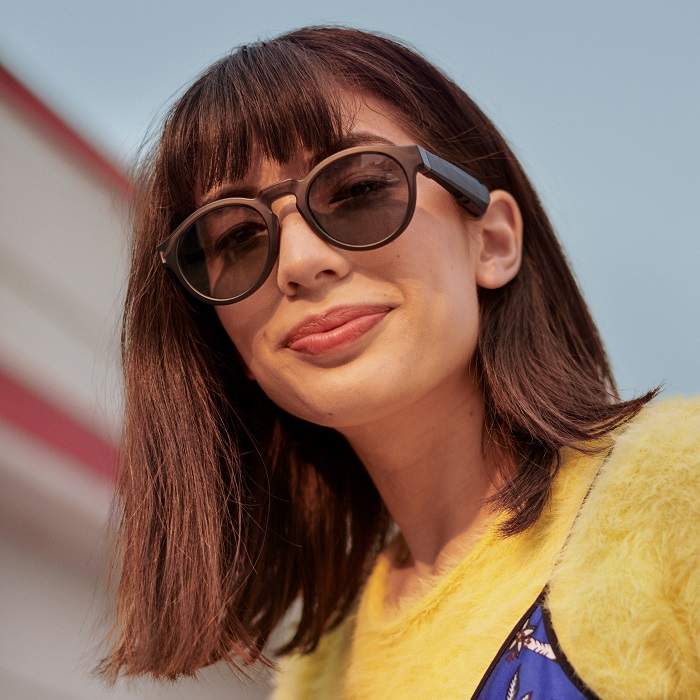 The Frames were created using nylon, and they are available in two different models, namely the square-ish Alto, and the rounder, more feminine Rondo design. Voice control is also available via an embedded microphone, which works great with both Google Assistant and Siri.
As far as colorways are concerned, both models are matte black, and they boast gold-plated steel hinges as well as charging pins. Each pair weighs just 45 grams or 1.5 ounces, which doesn't make them any heavier than a conventional pair.
Price-wise, the Frames would set you back around $199, which is quite a lot for a simple pair of sunglasses, but quite affordable for an innovative and practical accessory. The fact that you'll be able to listen to music without actually wearing earbuds probably justifies at least part of the price. Still, some might argue that the design is not "premium" enough, or that it doesn't stand out enough to warrant a $200 price tag.
Will they be successful, or will they fail?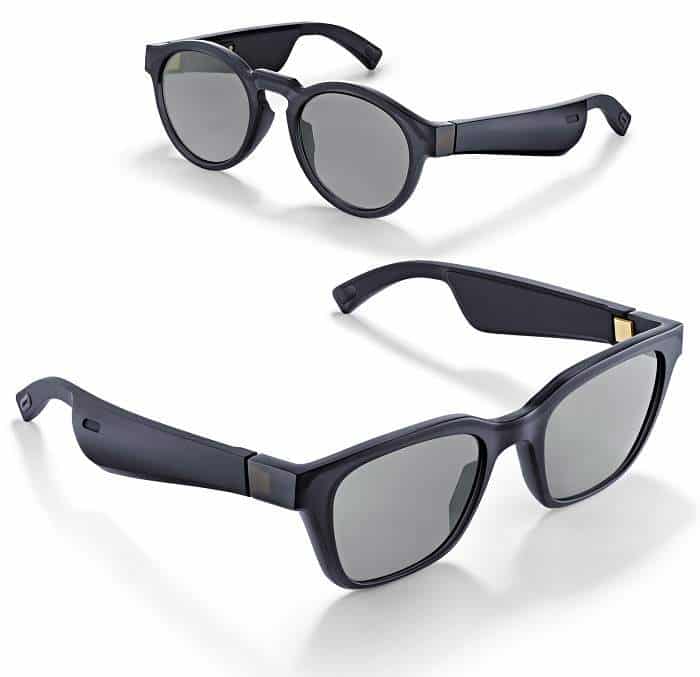 It's always nice to see companies pushing the envelope and stepping out of their comfort zone in order to deliver unique and interesting products. Whether the Bose Frames will be successful or not, they'll surely pave the way for other similar products in the future. While the music playback function is neat, that's not what these sunglasses are all about.
Talking to voice assistants, receiving turn-by-turn directions, or performing voice calls without taking your phone out of your pocket all sound like useful features to have. If you live in a sunny area and you wear sunglasses all the time anyway, the Bose Frames might actually make your life easier.