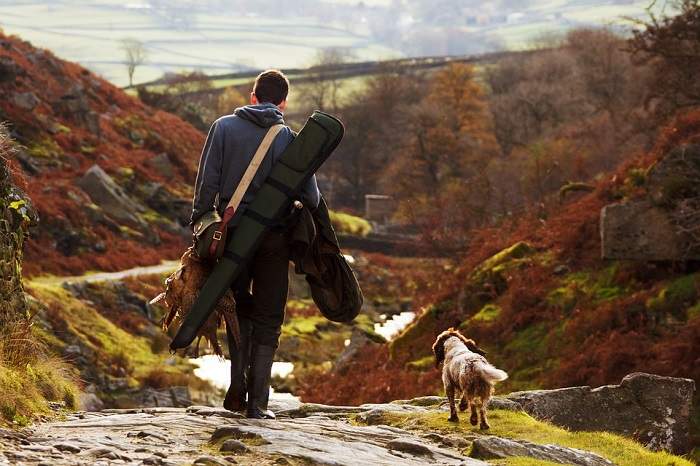 Hunting has been around since the dawn of man, and while it used to be practiced for survival purposes, it changed quite a bit over the centuries. In our civilized times, hunting is considered a luxury activity, as it requires quite a bit of expensive gear, permits, and travel passes. A few hundred years ago, only nobles and families of high stature were able to engage in such activities. More often than not, these families owned their own hunting grounds and organized activities around it. Today, you'll likely have to travel to some of the most remote parts of the world in order to test your skills against your favorite game.
This is certainly a unique way to enjoy your free time, albeit a bit controversial in some parts of the world.  When someone is really passionate about it, he or she would fly across many borders in order to enjoy these unique thrills. The million dollar question is the following: where to travel in order to enjoy hunting? Apart from the hunting grounds that you might find near your hometown, there are some exceptional destinations where every true enthusiast would like to go. In fact, most people would agree that these are the most beautiful and impressive hunting destinations in the world.
Let's have a quick look at each, shall we?
Tanzania, Africa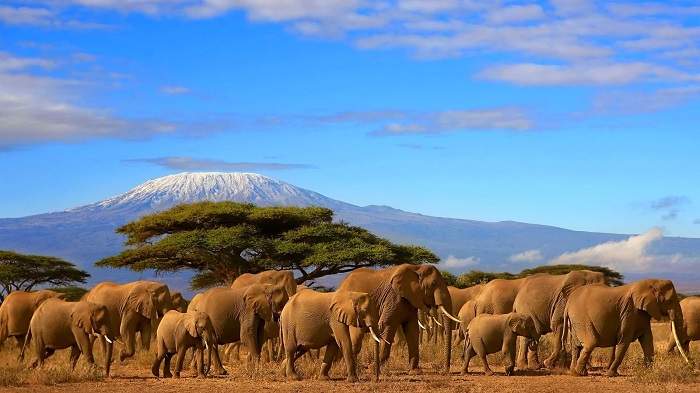 Tanzania is not only one of the world's most popular hunting destinations, but also one of the most beautiful thanks to its breathtaking sceneries. This is mainly because it includes a generous number of National Parks that have much to offer in the way of entertainment for its visitors. Tanzania's popularity is chiefly owned to the Mkomazi Game Reserve, Monduli Mountains, Selous Game Reserve, Gombe Stream National Park, and Ugalla. The  country is located in Eastern Africa, within the Africa Great Lakes Region
Windhoek, Namibia
There are quite a few hunting destinations in Namibia, some of which are best enjoyed in Windhoek. As the capital and largest city of the Republic of Namibia, the city comprises a number of camps as well as lodges to accommodate the many waves of tourists that visit it each year.
Depending on where you choose to hunt, you'll find various accommodation options at affordable prices, many of which are located near hunting grounds. As for the game itself, this is where you will find springbok, red hartebeest, warthog, and the blue wildebeest.
Talkeetna, Alaska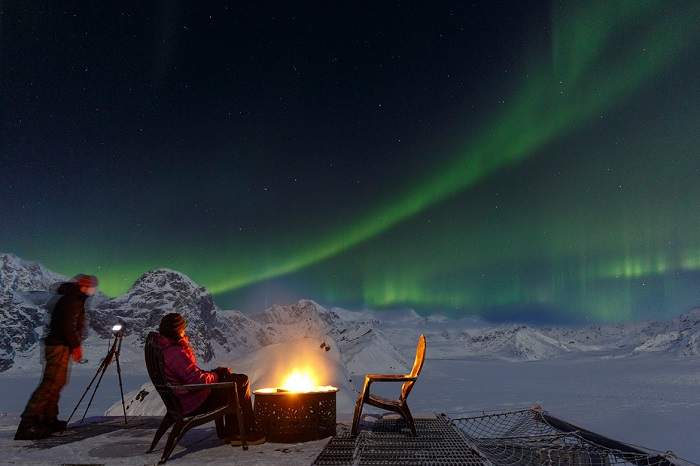 We suggest bringing a rifle along if you decide to visit Talkeetna for hunting. This destination offers a wide variety of game, and the versatility of your equipment will probably dictate the outcome. Talkeetna is located at the confluence of three rivers, namely Susitna, Chulitna and Talkeetna. Although the population doesn't exceed 1,000 people, there are plenty of things to do there apart from hunting. Other popular activities include fishing, camping, hiking, biking, rafting, and flightseeing.
If you do decide to hunt in Talkeetna, however, keep an eye out for the brown and black bear, wolf, moose, and Dall sheep.
Mongolia, Central Asia

Mongolia is considered as amongst the most challenging hunting destinations in the world, as the countryside is quite remote. If you do decide to go there, you'll get to hunt Marco Polo sheep, which is regarded as the most glorious mountainous sheep in the world both in terms of size and beauty. You will come across various treeless steppes during your hunts, as well as vast grassy lands. The Mongolian mountains are unfertile, cold, and unpopulated, so make sure to stock up on high-quality gear.
We're talking about warm clothes, of course, but also about high-end hunting equipment such as the vengeance crossbow, which ticks all the right boxes in terms of strength and accuracy. A good weapon can make the difference between a hit and a miss, which is why you should never settle for anything less than the best, especially if you take this activity seriously.
Pripyat River, Belarus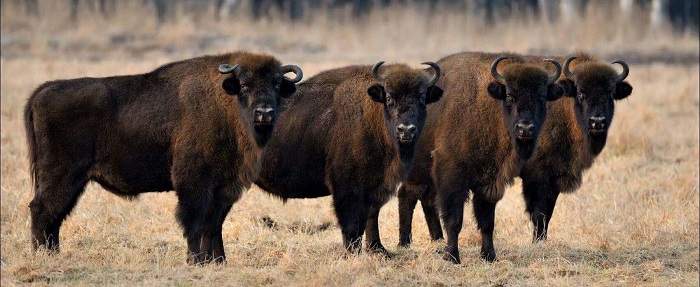 Belarus's national animal is the European bison or Wisent, which weighs around 1000 kg or 2,200 lbs. In fact, the country's inhabitants traditionally hunt these enormous creatures. Many hunters have expressed their awe when seeing this majestic animal for the first time, and we definitely believe them.
In addition, the Pripyat River in Belarus is the home to thriving populations of wolves and deer, both of which are fair game at some point in the year. Belarus might not be the most popular country in the world when it comes to tourism, but seasoned hunters know it as a beautiful and welcoming place.