Here's everything we know about Angus T. Jones.
Angus T. Jones is indeed one of the richest actors of his generation, but in regards to Two and a Half Men, his contribution to the show is sometimes dismissed in favor of more prominent actors Jon Cryer and Charlie Sheen. Still, Angus' role as Jake, Alan Harper's one and only son, was quite difficult to pull off, especially for a child actor, and given the show's immense success.
Starting from the top, Angus T. Jones is an American actor who was born on October 8, 1993, in Austin, Texas. At the time of writing, he's just 25 years old, and he already has quite a few awards under his belt, including two Young Artist Awards and a TV Land Award for his role in Two and a Half Men. However, his acting career started off with a role in the 1999 film Simpatico, in which he played a 5-year-old. From 2001 to 2003, he played various supporting roles in shows such as Bringing Down the House, The Rookie, Christmas Blessing, and George of the Jungle 2.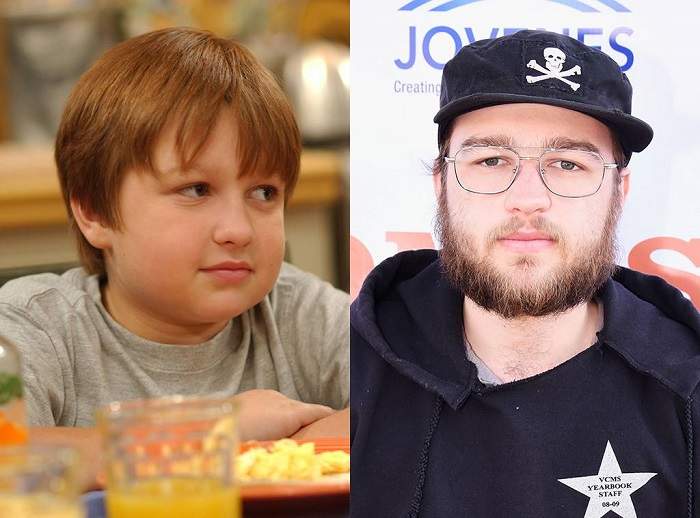 He spent ten years with Two and a Half Men as one of the main characters, but he also appeared as a guest star in the sitcom's season 12. He got the part of Jake, a 10-year-old boy living with his divorced father, in 2003, and by 2010, he was the highest paid child actor in television.
What was Angus T. Jones' salary in Two and a Half Men?
In 2010, when his contract was renewed, Angus T. Jones was about to receive $7.8 million over the next two seasons. He was just 17 years old at the time, and he was making $300,000 for each episode. That's an incredibly good salary for a TV show role, even in today's day and age. However, things got progressively more difficult for him as the show went on, especially at the beginning of the ninth season.
Apparently, that's when Jake started to receive more adult storylines, some of which involved drug use, while others involved relationships with women. Angus stated that he was quite uncomfortable with these storylines, as they forced him to play an adult even though he wasn't one.
Religious conversion and departure from the show.
Not too long after the aforementioned statement, Angus T. Jones appeared on a radio show named the Voice of Prophecy, and on October 2012, he announced that he was on a newfound religious path. A month later in November, he became baptized and stated that he would leave the show, describing it as "filth" and discouraging people from watching it. He also said that he was a "paid hypocrite," as his religious beliefs heavily conflicted with his acting career. In April 2013, CBS announced that Angus had been demoted to a recurring role, but even though he was expected to appear in season 11, he never did.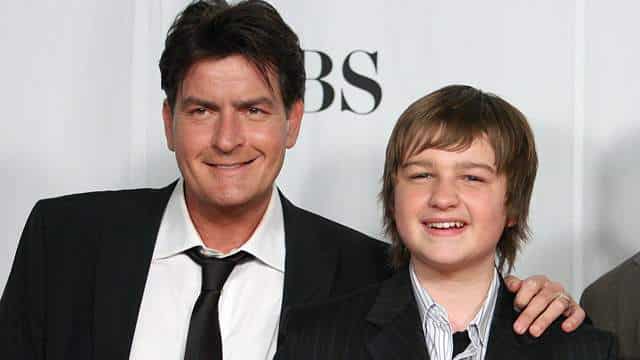 After he indeed left the show, Angus joined the University of Colorado Boulder, where he attended numerous courses. After his cameo in 2010 for Due Date, he played the role of Taylor in Tuna in 2013, and that's all that can be said about his film career. In regards to TV shows, T. Jones played Horace, the 9th in Horace and Pete, and we could say that his entire acting career came to a stop at this point. Whether he'll act again in the future, it remains to be seen, but given his strict religious beliefs, it's not likely.
Angus T. Jones net worth.
Even though he left Two and a Half Men on bad terms, it's hard to dismiss the millions of dollars that Angus T. Jones has made by starring in the show. His current net worth is $15 million, which is to be expected considering he's been in 213 episodes. If future projects and investments go smoothly, his net worth might double or triple before he turns 30. We'll definitely be here to keep you in the loop if this occurs.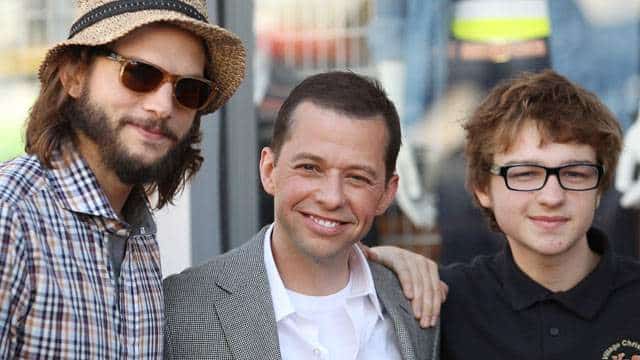 When it comes to social media, Angus T. Jones doesn't have an official Instagram account or a Twitter account. It's likely that he's deliberately trying to stay away from social media as well, which we can't really blame him for. If you have any other information regarding his current projects, whether they're media projects or charitable endeavors, feel free to let us know and we'll update this article accordingly.