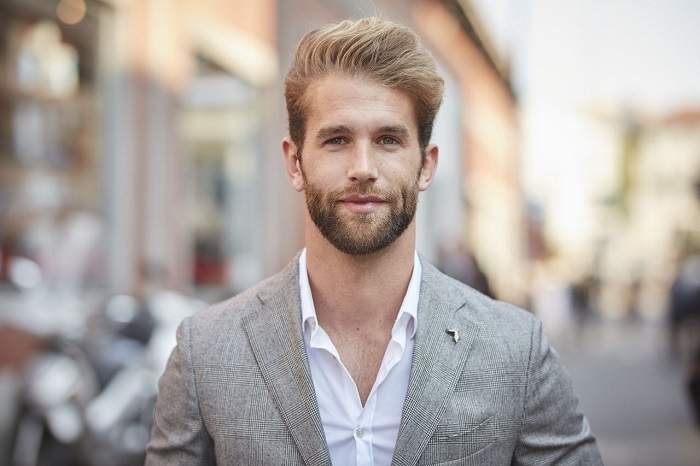 Here's everything we know about Andre Hamann.
Andre Hamann is a highly successful German male model who was born on August 12, 1987, in Oberhausen – a beautiful city on the river Emscher in the Ruhr Area. However, even though he was born in Germany, his modeling career actually kicked off in Vienna. These days, Andre Hamann is a male model of international renown, and he even founded his own fashion label, which we'll cover in just a minute.
In his early days, Hamann attended the Heinrich Böll elementary school until 2005, and between 2007 and 2010, he attended and graduated from a series of commercial and business-related courses at Peek & Cloppenburg Dusseldorf. It's safe to assume that this school boosted his entrepreneurial spirit, which eventually pushed him to found Haze & Glory. He also did some work for H&M as an intern during his time in Vienna.
Modeling career.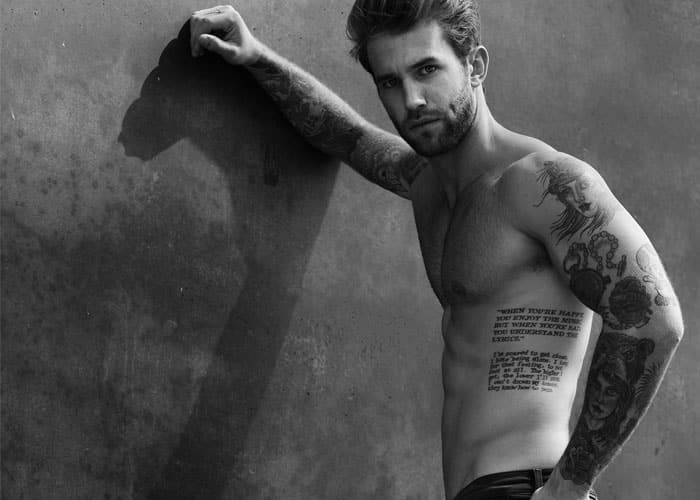 His modeling career kicked off in 2010, all thanks to the recommendation of another model, who pushed him to contact a serious agency. Needless to say, he's been incredibly successful, as he worked with famous brands such as Hugo Boss, Men's Health, and Calvin Klein. He even appeared on the covers of publications such as Cosmopolitan, Vogue, Esquire, and GQ.
In 2016, Andre made an appearance on Germany's Next Top Model.
Andre Haman's tattoos and their meaning.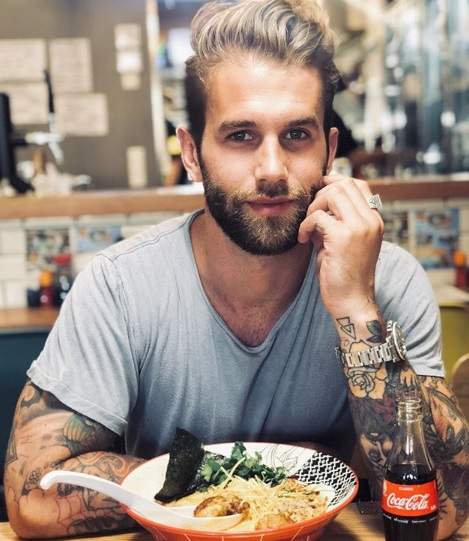 He has several tattoos on his arms and shoulders, but also on the lower part of his legs and feet. Two particular tattoos stand out on his left side.
The upper one says:
"When you're happy you enjoy the music, but when you're sad you understand the lyrics."
The second tattoo says:
"I'm scared to get closer, I hate being alone, I long for that feeling to not feel at all. The higher I get, the lower I'll sink, I can't drown my demons, they know how to swim."
He also has a tattoo of a clock on his left bicep, a few tattoos that depict women's faces, and some mixed ones that include birds and flowers. It's worth pointing out that all of his tattoos are colored, and they look beautiful.
Andre Hamann Net Worth.
Unfortunately, there are no details regarding Andre Hamann's net worth at the time of writing, as experts such as Forbes have placed his earnings under review. However, given his collaborations and the success of Haze & Glory, we wouldn't be surprised if he surpassed $1 million by now.
As we find out more information about his earnings, we'll update this article accordingly.
Relationships.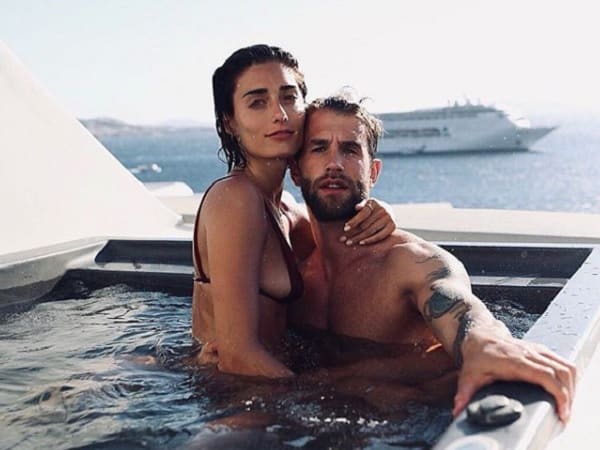 From what we've seen on his Instagram, Andre Hamann is in a relationship with another German model named Justin Pezzoni. Justin is based in Hamburg, Germany, and she's currently signed to PMA_Models. They traveled to some of the most beautiful places in the world together, including Bali, Capetown, and Mykonos.
Andre Hamann and Haze & Glory.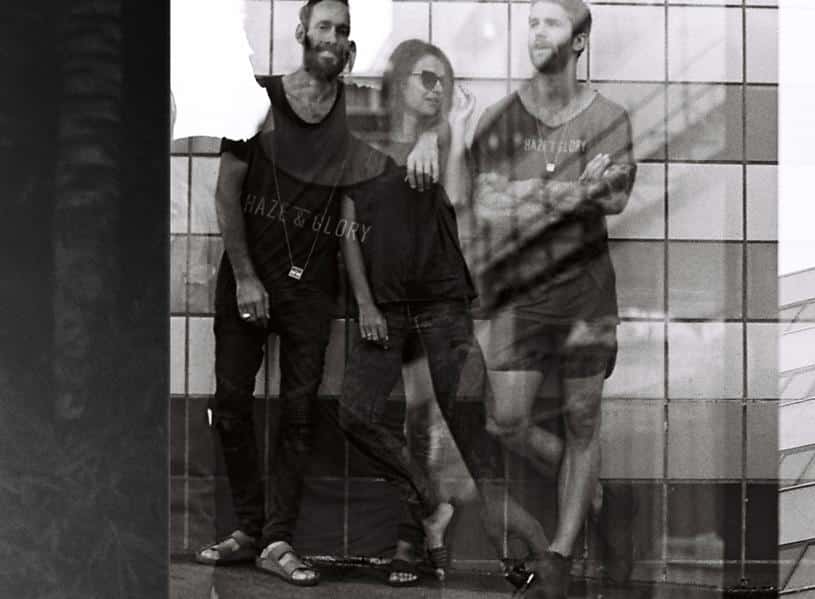 Andre is indeed one of the original founders of Haze & Glory – an independent and rather unconventional fashion and jewelry label from Berlin. The label took shape in 2014 thanks to Andre Hamann and a designer duo consisting of surfers and boutique owners Rik and Kim Fiddické.
Apparently, the label stands for self-expression and rebellious entrepreneurship. It's worth noting that Hazee & Glory incorporates a series of online stores as well as flagship stores in Bali and Berlin.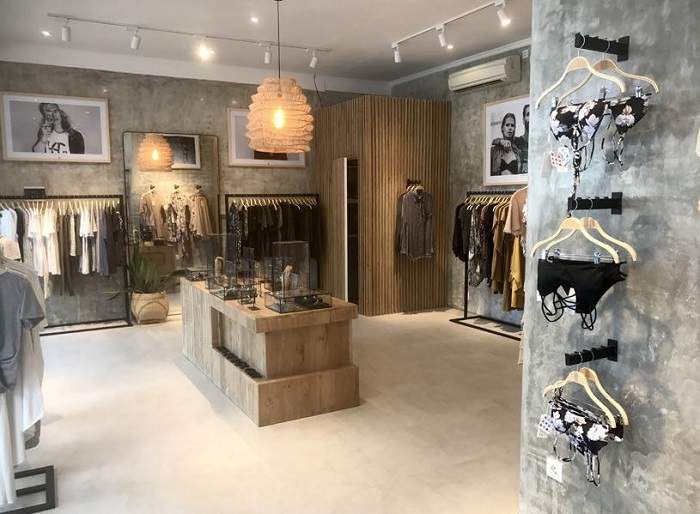 Haze & Glory products distinguish themselves from other apparel pieces due to their distressed looks. They were inspired by the "beautiful decay of all living things," after all. However, while the designs appear beaten down, ripped, and roughened, the fabrics themselves are of the highest quality. When it comes to colorways, most Haze & Glory apparel boasts shades of black, crisp whites, dirty reds, blues, and greys.
If you would like to visit the brand's online shop, you can do so by visiting its official website.
Presence on social media.
You should definitely follow Andre Hamann's Instagram page, which flaunts 1.1 million followers at the time of writing. Hamann posts images of himself, his dogs, and the places he visits, and I have to admit that he has some of the most beautiful Instagram images that I've ever seen.
He doesn't have an official Twitter account or a Facebook page, so keep in mind that the ones you'll find right now are most likely fan-made.