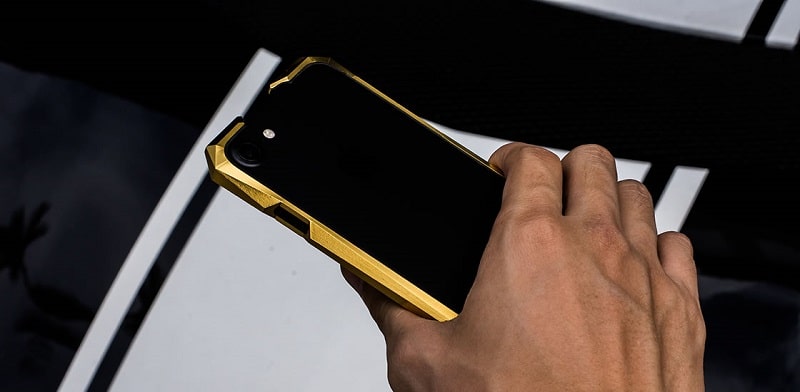 High-end smartphones are so much more than just pocket computers that we use for our communication and entertainment needs. Some people buy them to make a point, they use them as status symbols, and while most of these gadgets are already incredibly expensive in their standard form, some clients choose to customize them extensively in order to improve their luxury appeal. It's hard to find a smartphone that's more popular than the iPhone 7 nowadays, and while its successor is undoubtedly already on the corner, this model is currently enjoying its time in the limelight, as plenty of companies are working on special customization projects or unique cases for it.
Speaking of cases, a brand named Gray International has just released a new version of its highly appreciated Advent iPhone 7 case, which is now part of a limited edition of just 500 units. Created using sturdy aerospace-grade titanium, this thing would set you back between $495 and $1,150, with the latter version being clad in 24k gold. The product is based on two brackets that elevate the device whenever it sits on a flat surface in order to prevent any scratches.
Moreover, its Grade 5 titanium construction makes it pretty much indestructible by normal means, and each piece features its own laser-engraved serial number. The packaging includes a machined black anodized display case, which can be used for protection, ironic as it may seem. Available finishes for this iPhone 7 Case include Stealth, Satin, 24k Gold and Aurora, all of which are outstanding in their own way.