The Jaquet Droz Charming Bird watch receives a makeover for 2018.
Some of you might not be familiar with the Jaquet Droz Charming Bird watch, so we'll give you a bit of a history lesson before reporting on the matter at hand. The luxurious Charming Bird was launched for the first time in 2013, and it won the Grand Prix d'Horlogerie de Genève two years later in 2015.
It is the first (and only) watch in the world to feature a singing bird on its dial, and this means that it is also one of the most originally-designed timepieces on the planet.
Jaquet Droz is a name that echoes throughout history when it comes to fine watchmaking. Pierre Jaquet Droz was manufacturing grandfather clocks with exquisite accuracy and complicated movements between 1738 to 1747. This is one of the few companies in the world to boast such a deep heritage when it comes to watchmaking. Therefore, we shouldn't be surprised that the Charming Bird is still unconquered in complexity and originality to this day.
A special edition for 2018.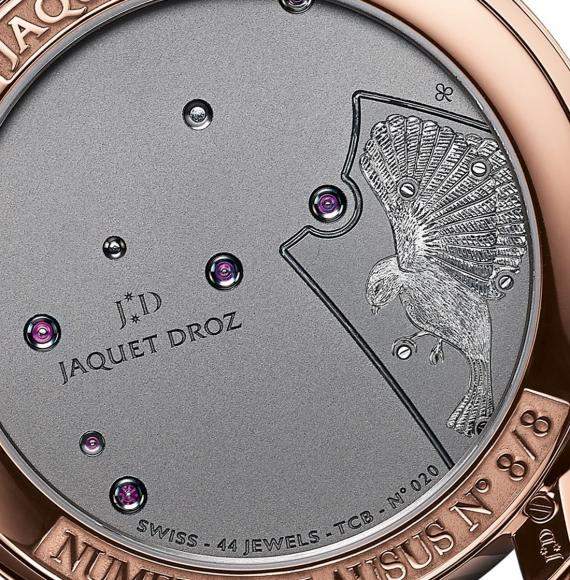 This year, Jaquet Droz has decided to unveil two new versions of the famed Charming Bird, one in red gold and the other in white gold. Each version is limited to just 8 units, but apart from the golden treatment, everything remained pretty much the same. The case still measures in at 47mm, and the dial still boasts the brand's signature figure-8 design. This means that the hours and minutes are showcased on a separate circle at 12 o'clock, while the bottom circle at 6 o'clock includes the singing bird sheltered by a sapphire crystal dome.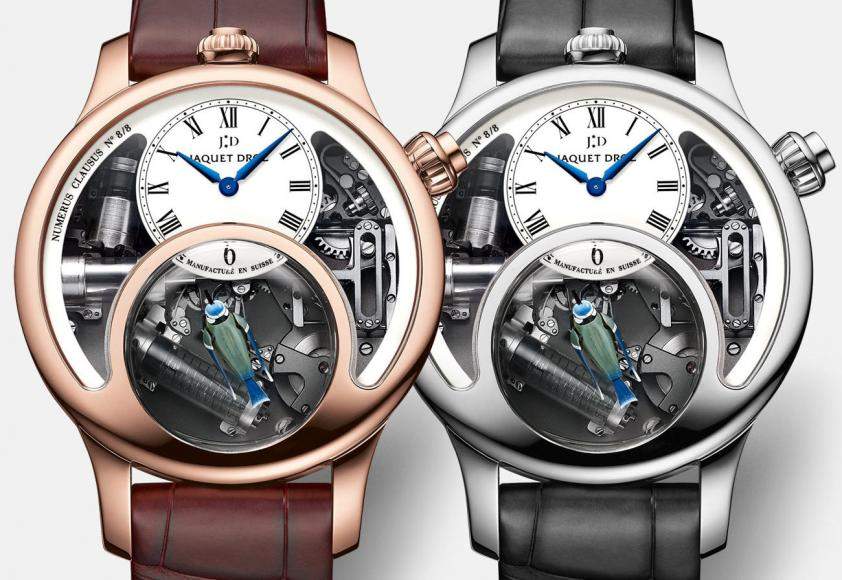 Consequently, the Jaquet Droz Charming Bird is animated by two separate movements. One powers the watch dial, while the other sends power to the bird automaton. Speaking of which, the small green and blue bird can move, flap its wings, and sing a pretty song. Since we're talking about looks, we should also tell you that the bird was painted by hand at the Jaquet Droz Ateliers d'Art. The movement that powers it can run for 40 seconds before needing a manual wind, which is quite impressive.
As for the melody itself, it's generated via air compression and three sapphire crystal tubes. The air comes out through a whistle in order to produce sound, and this unique approach is another thing that makes this timepiece special and sought after. Each watch costs $399,000, which is a bit cheaper when compared to the versions launched in 2016.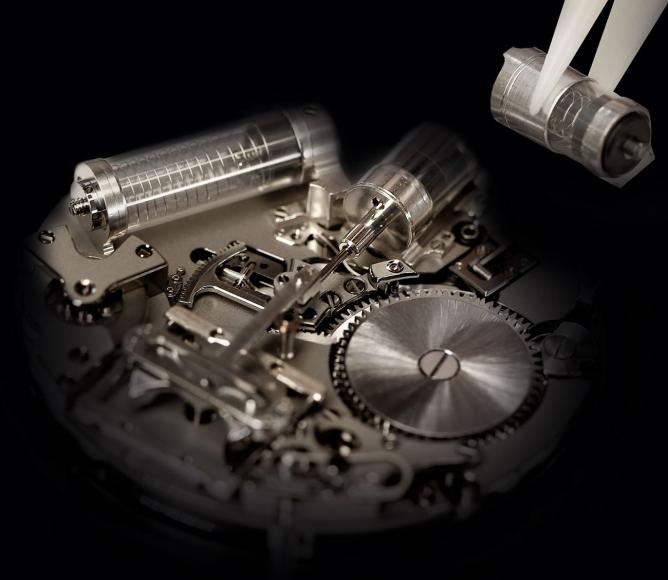 If you were planning to get your hands on one, however, you're probably too late already. These special Jaquet Droz timepieces usually sell out in a heartbeat, which makes sense given their exclusivity.