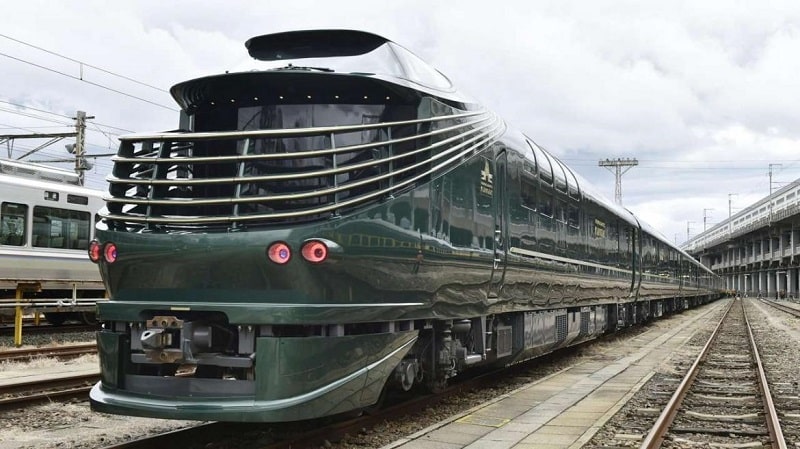 We featured luxury trains here on Luxefeed before, and while the Ghan Train in Australia and the Swiss Glacier Express were both impressive in their own ways, the Japanese are here to up the ante. Enter the luxurious Twilight Express Mizukaze  – a 10 coach train that was recently unveiled by the West Japan Railway Co., and which is scheduled to begin its journeys in June 2017.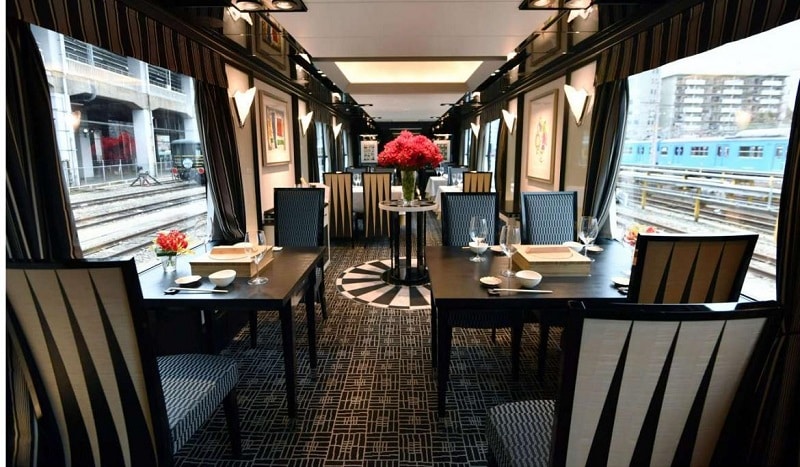 Designed to show travelers the immense beauty of Sanyo and Sanin, the service has already received 2,022 applications during its first reservation phase, which means that its popularity is pretty much ensured. The train includes 368 rooms in total, all of which will be available between the months of June and September. When it comes to pricing, luxury definitely comes at a cost, as Royal Twin rooms go for $2,390 per person for a two-day, one-night trip. This may sound expensive, but compared to the suits and their $6,600 price tag, they twin rooms are actually affordable.
The train will start off from Kyoto and Osaka and will carry on to Shimonoseki in Yamaguchi Prefecture, and during the trip, passengers will be able to visit important tourist attractions. The Twilight Express Mizukaze is undoubtedly one of the most luxurious trains in the world, and it will surely attract quite a few tourists to Japan this summer.
Want to find out more about this unique service? Just head over to the train's official website right here.