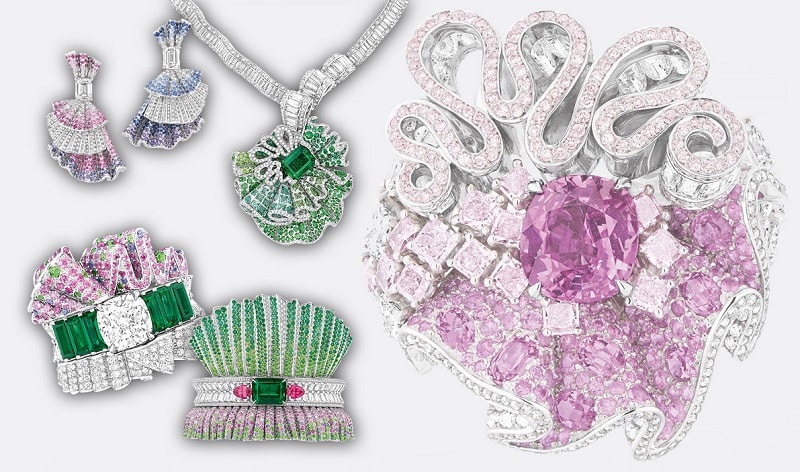 The breathtaking jewelry masterpieces that you're admiring right now are a part of the Archi Collection that was launched recently by the House of Dior. The pieces were inspired in their designs by the label's renowned couture dresses, and they were put together using lavish rose and white gold. The glamorous metal was shaped carefully in order to mimic the draping on Dior's dresses, and the result is purely breathtaking, to say the least.

The Archi Dior jewelry pieces were designed to complement fabulous Dior couture gowns, and they represent a recreation of last year's collection. The gowns were recreated with incredible attention to detail in the form of these masterpieces. To be more specific, a voluminous dress took on the form of a Dior ring with pave swirls, while the diamond band inserted around a sublime colored gemstone on the Dior bracelet was inspired by a nipped-in waist piece.

Given its exclusivity and uniqueness, the Archi Dior jewelry collection is nothing if not pricey, with the cheapest offering starting off at £5,000.